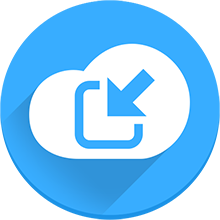 mail2cloud Save & Share helps Gmail user's transform important emails into important documents for better collaboration, management and security
San Francisco, CA (PRWEB) January 15, 2015
mxHero, leading developer of email solutions, today announces availability of Mail2Cloud for Chrome. Mail2Cloud for Chrome is a Gmail chrome extension that allows all Gmail and Google Apps users to store email as a document in the cloud with just a few clicks using their preferred cloud service.
Originally created as Save & Share for companies using Outlook for Windows via mxHero's Save & Share for Outlook plugin, mxHero received substantial demand for the features that they developed the tool to work with an even wider range of users across multiple industries.
With Mail2Cloud for Gmail, messages are automatically converted to PDF format and attachments are saved separately, allowing the user and their coworkers to leverage the powerful search, security and collaboration features which today's cloud storage services offer.
Mail2Cloud for Gmail resolves a common problem with email, specifically the need to treat important certain messages as documents that can exist outside of the inbox. Several factors make the inbox a poor environment for important messages, most notably the fact that the email flow is dynamic, with new messages quickly arriving to push older messages off the user's screen.
With Mail2Cloud for Gmail, users can:

Organize important emails with other relevant files
Share and collaborate without altering the original message
Store a copy of email in original EML and PDF formats
Save the email in customized folders and easily share with team members or clients
"Mail2Cloud for Gmail significantly improves Gmail by addressing a host of email's shortcomings. Gmail users can now manage their important emails as documents from within powerful cloud storage. This is a game changer for some industries that rely heavily on email as a core business process," explains Alex Panagides, CEO of mxHero.
mxHero's Mail2Cloud for Gmail is currently integrated with Box, DropBox, Google Drive and Citrix ShareFile cloud storage services. The extension can be installed from Google Chrome web store.
Users finding the Mail2Cloud for Gmail functionality compelling may also be interested in signing up for a Mail2Cloud Save & Share Email Address as well, which offers similar functionality via a unique email address assigned to the user.
About mxHero:
mxHero is a company dedicated to enhancing email for businesses and end users. mxHero's products and services gives companies, service providers and end users powerful new ways to control, use and analyze email. Apps developed for mxHero's platform work with any email management program, including Gmail and Microsoft Exchange. Information on all of their Mail2Cloud product line can be found at http://www.mail2cloud.io. More than 3,500 companies with 500,000 users have added mxHero to their email. To learn more about mxHero visit http://www.mxhero.com. Find mxHero on Twitter: @mxheronet and Facebook: mxHero.net