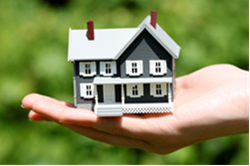 (PRWEB) January 14, 2015
Jim Stepanian, the CEO of Summerlin Asset Management, releases SAM's annual real estate market forecast for 2015.
All major regions except for the Midwest experienced a slight gain in activity during Q4 of 2014. Jim Stepanian stated, "The consistent economic growth and steady hiring we've seen during the second half of this year is giving buyers enough assurance to consider purchasing a home before year's end," he said. "With rents now rising at a seven-year high, historically low borrowing rates, and moderating price growth are likely to entice more buyers to enter the market in upcoming months. Our channel checks continue to show a significant amount of "shadow inventory" (bank owned foreclosures and defaulted mortgages) that will continue to trickle into the retail marketplace in 2015. However, strong consumer demand in 2015 will result in what we predict will be a flat pricing market throughout the year. We expect very small pricing gains in the west, south west, and flat to low single digit price declines in Florida as foreign investment buying slows down due to European economic conditions and a strengthening US dollar", Stepanian Concluded.
Investment Consultants are now available to speak with customers seeking alternative investments to the stock market. Summerlin Asset Management strives to provide superior support to all investors. Clients receive live customer service, personal financial consultation, and wealth management services. Summerlin Asset Management is a private real estate 1st trust deed and mortgage note investment company offering a variety of discounted Trust Deed Investment opportunities. We serve clients that are seeking to build a conservative portfolio of passive-income investments secured by real property "stated James Stepanian CEO of Summerlin .
"We believe investing in titled, insured, real estate liens is the best way to achieve 9-10% yields. We fund 1st position mortgage notes at 70% of todays appraised property value or lower making the investment conservative in nature, stated Pete Pakes CFO of Summerlin.
Summerlin seeks to generate attractive risk-adjusted returns through investments in collateralized first position mortgages. Our management team executes this strategy by combining a sophisticated valuation analysis, pricing discipline, and professional mortgage workout solutions that benefit the borrower and Summerlin.
For more information please call Summerlin Asset Management at 928 854 7747.
Website: http://summerlinam.com/