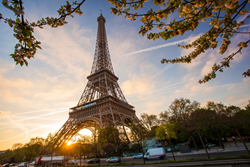 I was surprised that potentially competitive cities did not nominate their city.
Irving, TX (PRWEB) January 15, 2015
Seven Wonders declared the winners of the second annual Seven Wonders of Cities campaign for the year 2015. Five of the original cities retained their title as "Wonder City" with two newcomers that included Tokyo and Singapore.
The original 7 Wonders of Cities for 2014 were declared using statistical significance and a collection of various polls. The campaign for 2015 incorporated the same statistical significance, but voting was opened up to the public.
Expected cities like New York City, London, and Paris took early leads and held strong throughout the voting campaign. Rio de Janeiro and Bangkok were both original "Wonder City" winners that fought hard but lost their title for 2015.
The greatest competition for newcomers to the winners list occurred in Asia with Tokyo and Singapore beating out stiff competition from Shanghai, Hong Kong, and Dubai. Dr. Phillip Imler, President of Seven Wonders, stated, "I was surprised that potentially competitive cities did not nominate their own city."
The original collection of wonder city candidates was gathered based on a variety of statistical significance and a review of various polls identifying favorite and most traveled cities. The wonder city candidate list is not considered to be exclusive, the a variety of factors are considered when city nominations are made. Seven Wonders examines population, attractions, accomplishments, and overall appeal to the global community.
New York City received the most votes as the best city in the world. "When you consider the array of iconic facets and characteristics of New York City, it is no wonder that it led the campaign in votes," Imler noted. London was second with all other winners shifting in placement.
The 2015 winning "Wonder Cities" include: New York City, Paris, London, Istanbul, Tokyo, Sydney, and Singapore. Apart from noting the New York City received the most votes, the remainder of the list is in random order. Vote now to help your favorite city earn the title of "Wonder City."
Which cities will win for 2016. Voting is underway and starting now. Voting is free and limited to one vote per person. There are no registrations and participants can cast their votes now at Seven Wonders of Cities. Other "Wonder" campaigns can be found on the Seven Wonders site as well. Participants are invited to vote in as many campaigns of interest as desired.