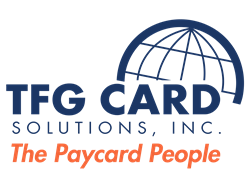 With the amazing customer service and free resources that come with the card, I can't believe we didn't make the switch years ago.
TEXAS CITY, Texas (PRWEB) January 15, 2015
Amed Healthcare Group, a comprehensive company in the healthcare industry, has partnered with established payroll card services company, TFG Card Solutions. This partnership allows Amed Healthcare Group to provide its employees with the benefit of receiving payments via direct deposit using the TFG Visa® Payroll Card.
The TFG Visa Payroll Card helps businesses of all sizes increase direct deposit participation, maximizing their current direct deposit system and empowering unbanked employees. In using the payroll cards, both Amed Healthcare Group and its employees will save time and money every single pay period. Payroll prepaid cards save companies money by cutting costs in check printing and shipping and give employees the opportunity to eliminate the necessity of inconvenient and expensive check-cashing stores.
"For a long time now we have wanted to switch to paperless, but we wanted to make sure we did it correctly. As a company, we couldn't be happier with the switch to the TFG Card. The integration process was a breeze and it merged into our current payroll system seamlessly. Our employees love it and we love making their lives easier and more convenient. With the amazing customer service and free resources that come with the card, I can't believe we didn't make the switch years ago," said Cathy Harrison, head of human resources at Amed Healthcare Group.
"TFG is thrilled for the opportunity to have Amed Healthcare Group as one of our partnered clients. We believe in the mission along with the founding principles of Amed and are happy they chose us to help with future growth and employee satisfaction. Amed is known for providing the highest quality services and resources to its clients and the implementation of the TFG Card will do the same for its employees. We can't wait to see this partnership grow," said Tom Secor, TFG's president.
About Amed Healthcare Group
Founded in 1989 by Walter Crowder, Amed Healthcare Group now has over 800 employees in the hospice and healthcare sector. Amed is committed to providing the highest quality services to its clients and believes that by utilizing and collaborating its resources in the continuum of home health care, quality and excellence are achieved. The mission of Amed is to provide a high quality, comprehensive palliative program dedicated to promoting comfort and quality of life for clients and families facing a terminal illness. Amed strives to enable the client to live life to the fullest extent possible and the family to adjust to life after their loss.
About TFG Card Solutions, Inc.
TFG Card Solutions is a 10-year veteran leader in the payroll prepaid card market. TFG Card Solutions delivers the TFG Visa Payroll Card to unbanked workers in the United States through a direct relationship with their employers. TFG has the best education system for both the cardholders and clients within the payroll card industry. As a company, TFG prides itself on providing invaluable instruction and resources to properly educate both employers and cardholders.
This card is issued by The Bancorp Bank pursuant to a license from Visa U.S.A. Inc. The Bancorp Bank; Member FDIC. Card may be used everywhere Visa debit cards are accepted.
###