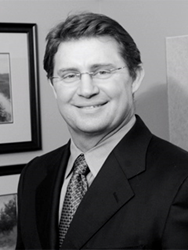 Columbus, OH (PRWEB) January 14, 2015
Columbus, OH Prosthodontist, Dr. Robert Heller of Oral Implants & Reconstructive Dentistry invites Columbus residents looking to improve their smiles to visit his practice this New Year, as he is now accepting new patients from the area without a referral. As a prosthodontist, Dr. Heller specializes in rebuilding smiles. Full mouth reconstruction is possible whether patients are concerned about gaps caused by missing teeth, problems with gum recession or an unattractive smile. Dr. Heller encourages those in need of reconstructive dentistry in Columbus to start the New Year with the commitment to improving their smile and oral health.
Sadly, there are many who are unhappy with the appearance of their smiles. They feel that improvement is hopeless and they try to cope rather than seeking the help that they need. A couple of the most common reconstructive dentistry problems faced by those in Columbus, OH are gum recession and missing teeth. Dr. Heller uses a new technology called the Pinhole Surgical Technique (PST™) to treat recession. Using minimally-invasive techniques, he gently moves the gums into a more natural position for a better appearance and improved oral health. For patients with missing teeth, Dr. Heller often recommends dental implants. These accomplish everything from replacing a single tooth to performing full mouth reconstruction for the more-involved cases. No matter what a patients' unique situations and needs are, Dr. Heller can find solutions.
A healthy, beautiful smile is an important part of social and professional life, and a good bite is essential for eating and proper nutrition. Patients who want to learn more about reconstructive dentistry options are welcome to visit Dr. Heller's website. Dr. Heller provides patient education online as well as his contact information. His staff will answer questions and schedule consultations that allow patients one-on-one time with Dr. Heller to create a workable treatment plan for their unique needs.
About the Practice
Oral Implants & Reconstructive Dentistry, Inc. and Dr. Robert Heller offer personalized dental care for patients in Columbus, OH. Dr. Heller has been in practice for nearly 25 years, and is committed to providing patients with specialty care. He earned his DDS degree from The Ohio State University College of Dentistry, and completed his prosthodontic residency at The Medical College of Virginia. He has served as President of the Ohio Section of the American College of Prosthodontists and Chairman for the Ohio Dental Association's Sub council on Young Dentists. He is also an Associate Fellow of the American Academy of Implant Dentistry, and is an active member in The American Dental Association, Ohio Dental Association, Columbus Dental Society & American College of Prosthodontists. He has also published multiple articles and continually presents lectures on a national scale. To learn more about Dr. Heller and the services he provides, visit his website at http://www.implantdentist.org or call (614) 779-0079.