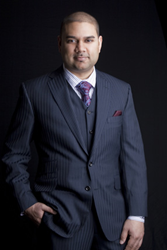 Powell, OH (PRWEB) January 14, 2015
People who suffer from receding gums and want an alternative to gum grafting in Powell, OH, can now protect their oral health by visiting Dr. Neal Patel, who recently became certified to perform the Chao Pinhole Surgical Technique (PST™). This gum recession treatment is minimally invasive and unlikely to cause unwanted side effects. With PST™, Dr. Patel can effectively correct receding gums and protect patients from various health complications associated with recession.
During the PST™ procedure, Dr. Patel directly corrects recession by repositioning the receding gum tissue. Dr. Patel makes a very small incision in the affected tissue and uses a small tool to reach through the incision. Dr. Patel then uses the tool to carefully loosen the tissue until he can carefully push it back to a healthier position. Since this procedure is less invasive than gum grafting, it creates a lower risk of complications, such as infection, bleeding and pain. Many patients only need to visit Dr. Patel once, since PST™ allows Dr. Patel to correct recession that affects several teeth in a single appointment.
Dr. Patel advises patients who suffer from receding gums in Powell, OH, to appreciate the health complications that gum recession can cause. When gums recede, teeth are left exposed to infection or trauma, and in the absence of proper support, teeth can also become more mobile and shift out of position. Dr. Patel can reduce these risks with PST™, and he can also identify whether patients are experiencing gum recession because of other oral health problems. Gum recession sometimes occurs due to factors such as genetics, but in many cases, it is related to oral health habits or conditions. These include tooth misalignment, tooth clenching or grinding, aggressive brushing and poor hygiene habits. If these factors are causing gum recession, Dr. Patel can provide appropriate treatment or advice on lifestyle changes.
Dr. Patel encourages patients to stay alert to early signs of gum recession. Some people may experience increases in tooth sensitivity or mobility. Others may notice visual signs, such as changes in tooth length or gum pocket depth; the appearance of the tooth near the gumline may also change as the cementum becomes exposed. People who notice any of these symptoms and wish to avoid gum grafting are welcome to call Dr. Patel's office in Powell, OH, to schedule a consultation about PST™ receding gums treatment.
About the Practice
Infinite Smiles is a general practice in Powell, OH, providing personalized dental care through the use of the highest level of dental technology. Dr. Neal Patel received his Bachelor's degree in molecular genetics and his DDS from The Ohio State University. He is a member of the American Dental Association, the American Academy of Cosmetic Dentistry, and the American Academy of Craniofacial Pain, among many others. Widely published, he has been featured in Forbes, Newsweek, The Wall Street Journal and is a best-selling author. He has received numerous customer and peer review honors, including Columbus, Ohio Top Dentist and is an Angie's List Super Service Award winner for consistent customer satisfaction. To learn more about Infinite Smiles and the services Dr. Patel offers, visit his website at infinitesmiles.com or call (740) 881-2600.