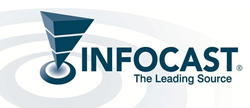 In the U.S. alone, anaerobic digesters could power 2.5 million homes a year if 50% of food waste was used as a feedstock.
Los Angeles, CA (PRWEB) January 15, 2015
Infocast, the leading business intelligence and networking events producer in the waste conversion industry, has announced the Waste to Biogas & Clean Fuels Finance & Investment Summit, scheduled March 3-4, 2015 in Santa Clara, CA.
The increasing demand for renewable energy and fuels is driven by a growing scarcity of land for waste disposal and the shifts away from greenhouse gas emissions and nuclear power. Under the EPA's Renewable Fuel Standard (RFS), anaerobic digestion projects recently received a boost with the qualification of CNG and LNG as advanced cellulosic biofuels. The prospect of combining California's Low Carbon Fuel Standard (LCFS), RFS and other environmental incentives makes California in particular a potential epicenter for new biogas and clean fuels projects.
Projects of all sizes continue to move forward but only those equipped with a complete forecast of the current market climate and regulatory landscape, and an understanding of waste conversion technologies will succeed in this evolving market.
Infocast has launched the Waste to Biogas & Clean Fuels Finance & Investment Summit to provide a forum to discuss the opportunities as well as the issues in developing and financing waste conversion projects. Distinguished speakers from the EPA, US Department of Energy, California Department of Food and Agriculture, City of San Jose, City of Santa Ana, Southern California Gas Company, Pasadena Water and Power, Abengoa Bioenergy, Raymond James and many more will be on-hand to network with attendees and explore available funding opportunities driving the market, lessons learned and financing perspectives on future waste conversion projects.
Attendees will have the opportunity to connect with key government decision makers, municipalities, utilities, off-takers, commercial generators and fleet owners with feedstock providers, waste service companies, conversion technology companies, project /infrastructure developers, EPCs, and financiers along with waste conversion stakeholders, fleet owners, aviation and naval biofuel leaders, CNG/LNG infrastructure developers, and alternative clean vehicle companies to outline the opportunities available for waste to BioCNG/LNG/Fuels projects and to fuel industry growth.
For more information, to register or to join as a sponsor, visit the event website at infocastinc.com/waste-biogas or contact Infocast at 818-888-4444.
About Infocast
For over 25 years, Infocast has produced the highest quality events, tailored to the needs of the industries we serve. We intensively research the marketplace, pulling from an extensive network of experts to give you the information and connections to succeed.