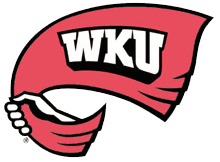 'We're appreciative of the opportunity to get involved in Bowling Green, especially with programs as storied as WKU's.' - Pat Wempe
Bowling Green, KY (PRWEB) January 15, 2015
ProRehab is proud to announce their exclusive provider partnership with the Western Kentucky University (WKU) Men's and Women's athletic teams. ProRehab will be the exclusive physical therapy provider for the Hilltoppers' Division I collegiate teams for the entirety of the 2014-2015 season.
Before the season begins, ProRehab's Certified Athletic Trainers and Sports Certified Specialists design strength and conditioning programs for the Hilltoppers that help reduce injuries and optimize performance. During the season, ProRehab therapists provide a wide variety of treatment services designed to both keep players injury-free and return injured players to the field quickly and effectively.
"We are thrilled to be the exclusive physical therapy provider of the Western Kentucky University's Men's and Women's athletic programs this season," said Pat Wempe, DPT, SCS, CEO of ProRehab. "We're appreciative of the opportunity to get involved in Bowling Green, especially with programs as storied as WKU's. We look forward to a successful, injury-free year with the Hilltoppers as they take on the Conference USA."
To learn more about ProRehab's athletic training services or to book an appointment with one of Bowling Greens' expert therapists, please visit http://www.prorehab-pc.com or call 270.796.4698.
About ProRehab:
ProRehab is a private physical therapy practice with locations in Evansville, southwest Indiana and western Kentucky. Known for teaching and training physical therapists throughout the region, ProRehab physical therapists are proud that patients ask their doctors to send them to ProRehab for orthopedic care. They deliver hands-on physical and occupational therapy based on the newest research to achieve the best results for patients with bad backs, achy joints, wounded hands, and sports and work injuries. Along the way, the ProRehab family has fun and makes friends with their patients; patients are actually sad to leave after their treatment is over! Find ProRehab on Facebook, @ProRehab on Twitter, and FourSquare.
###