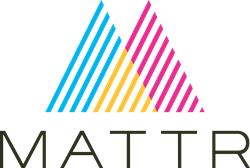 The Brand Tracker feature allows marketers to see exactly how their brand is evolving in near real-time.
Austin, TX (PRWEB) January 20, 2015
Measuring results is an important part of every marketing campaign; however, measuring influencer marketing programs can be a tedious, time-consuming and often manual process.
To alleviate the challenges associated with tracking and measuring influencer marketing campaign progress and results, Mattr has added two new features.
Time Machine:
The Time Machine feature allows marketers to compare the mindset and activities of their audiences and influencers over time. Mattr users can now access a campaign's aggregate data metrics from when it was first created, providing them with a baseline view of their audience's thoughts and behavior. This gives them the ability to perform valuable before and after analyses of data and to track movements in real-time as new content is launched. The Time Machine lets marketers see, for example, the percentage of environmentally friendly people or politically conservative people responding to content throughout a campaign.
Brand Tracker:
Mattr's Brand Tracker allows marketers to see exactly how their brand is evolving in near real-time. It provides marketers with important metrics about everyone on Twitter and lets them compare awareness and engagement progress during a campaign for specific Twitter handles. The Brand Tracker lets users know, for instance, if they're gaining or losing followers or if engagement is increasing or decreasing.
"Time Machine and Brand Tracker provide marketers with even more insight into their audience," said Jack Holt, CEO of Mattr. "Everyone in marketing is concerned with proving ROI and these new features give our users the ability to track the progress they're making on two different fronts - with specific influencers and audiences, and also at a broader brand level."
All Mattr customers can begin using the Time Machine and Brand Tracker immediately.
Additional Resources:
Time Machine Video
Brand Tracker Video
About Mattr:
Mattr understands that "Personalities Tell Powerful Stories" and is leading a new era for marketing insights, providing brands with a deeper, more colorful view into their social audience - including who's influential to their brand (and what influences them), what's trending in influential conversations and where untapped marketing opportunities lie within brand segments. Learn more at http://www.mattr.co.