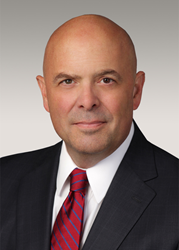 Washington, D.C. (PRWEB) January 16, 2015
Thomas Jensen has been appointed administrative partner for Holland & Hart LLP's Washington, D.C., office, effective Jan. 1, 2015. In this role, he assumes responsibility for overseeing the management and strategic development of the office.
"Holland & Hart's home is in the Rocky Mountain West, but our clients come from all over the U.S. and the world," Jensen said. "Their needs for legal services are national and global. The firm's premiere practices depend on us to have a very strong operation in Washington."
Jensen said his predecessors in the administrative partner role, Kelly Clark and Steve Barringer, built the office very successfully around the firm's Environment, Energy & Natural Resources practice as well as growing a vibrant white collar practice, focused on export controls and sanctions, international trade, corporate investigations, and government contracts.
"On any given day, a walk around the office would find lawyers working on issues related to gold mines, arms trading, patent protection, ocean wind farms, drone surveillance, asset seizures, tribal land claims, illegal trade in protected species, electric transmission siting, sage-grouse and prairie chickens, legislative and regulatory lobbying, water resource development, and any number of pro bono matters. The work is diverse, cutting-edge, and a real professional pleasure," he said.
He added that the partners in D.C. are all former government officials, with experience at the White House, Senate, House of Representatives, Departments of Justice, Interior and Forest Service, and the associates come from Justice, Treasury, and other agencies. "We're part of this town and know how to succeed here," Jensen said.
"I'm coming into the administrative partner's job at a great time, thanks to the hard work by Steve and Kelly and everyone on the team," he said. "We're aiming to continue steady, patient growth around our core practices."
Jensen is a nationally recognized practitioner of natural resources and environmental law. He provides experienced counsel to leaders throughout the business, government, and nonprofit sectors. Having served as counsel to the U.S. Senate Committee on Energy and Natural Resources and the White House Council on Environmental Quality, Jensen has deep and extensive experience resolving complex legal and policy matters.
"Tom has taken the helm of the D.C. office at a time of positive growth in several key areas, and I am confident he will continue to build on this momentum and the burgeoning business opportunities the firm is seeing in the D.C. and eastern markets," said firm Chair Liz Sharrer. "We are looking forward to bringing more of our expertise and value to the clients we serve there and around the nation."
–30–
About Holland & Hart
Holland & Hart LLP delivers integrated legal solutions to regional, national, and international clients of all sizes. Since its inception in 1947, Holland & Hart's more than 470 lawyers have consistently been recognized by leading national and international peer and industry review organizations for innovation and dedication to the practice of law. For more information, visit http://www.hollandhart.com.