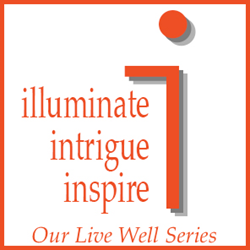 These primers will be useful and practical views on how to forge a more positive relationship with one's wealth.
WASHINGTON, D.C. (PRWEB) January 15, 2015
In their series of upcoming articles, Convergent Wealth Advisors is seeking to broaden the dialogue surrounding wealth management and its impact on living well. These topics are applicable to both people of affluence and to the wealth advisory community. Supporting the Convergent motto – "Invest Well. Manage Well. Live Well.™" – Convergent is seeking to deliver interesting and entertaining commentary on the lifecycle of wealth—from how to invest and keep better informed, to how to give wealth lasting meaning.
These primers will be useful and practical views on how to forge a more positive relationship with one's wealth. This debut wealth primer is Investments of Passion—Turning Pastimes into Profits. In this piece, Convergent offers best practice concepts and actions on integrating a lifestyle of pursuing passions such as antiquing or collecting fine wines and understanding how these hobbies might factor into a diversified portfolio of personal investments.
The author of this piece is Douglas Wolford, CEO of Convergent Wealth Advisors, whose knowledge and perspective on this topic stems from his own experience of being an avid and informed collector.
About Convergent Wealth Advisors
Convergent Wealth Advisors is a recognized industry leader in wealth management, managing $8.6 billion in assets (as of September 30, 2014). Convergent provides investment consulting services and customized wealth management solutions to ultra-high net worth individuals and family offices with investable assets of $10 million and more. Independence by Convergent™ is a division of Convergent focused on servicing clients with $1 million and more in investable assets.
City National Bank is backed by $32 billion in total assets (as of September 30, 2014), and provides banking, investment and trust services through 75 offices, including 16 full-service regional centers in Southern California, the San Francisco Bay Area, Nevada, New York City, Nashville, and Atlanta. The company and its investment affiliates manage or administer $61.2 billion in client investment assets as of September 30, 2014. City National is the 25th largest American commercial bank by asset size.
Convergent has offices in Washington, DC, Los Angeles, New York, and Portland, OR.
Media Contact: Douglas Wolford | 301.284.1112 | Doug.Wolford(AT)ConvergentWealth.com
Non-deposit investment products are not FDIC insured, are not deposits or other obligations of City National Bank, are not guaranteed by City National Bank and involve investment risks, including the possible loss of principal.
Convergent is a majority-owned subsidiary of Convergent Capital Management, which is a subsidiary of City National Corporation (NYSE:CYN), the parent company of City National Bank.