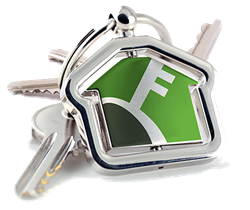 ...using EncryptRIGHT "...translates into saving a lot of time and money on the back end."
(PRWEB) January 16, 2015
Prime Factors®, Inc., is pleased to announce the publication of a new customer case study of Xpress Bill Pay's use of EncryptRIGHT data protection platform. Xpress Bill Pay®, one of the fastest growing online bill payment solutions in the US, selected Prime Factor's EncryptRIGHT® to strengthen their protection of consumers' electronic payment data. Known for helping municipal governments and utilities reduce the cost of online bill payments, Xpress Bill Pay offers a convenient solution for consumers to manage payments using their credit and debit cards.
Xpress Bill Pay and Prime Factors recently completed the case study, focused on how the customer used the product to address their data protection and enterprise key management goals. The customer was determined to increase data security in the wake of the recent extraordinary data breaches of the last two years. CEO Keith Jenkins reviewed several options and found that EncryptRIGHT best fit the company's infrastructure and his customers' requirements, saying that using EncryptRIGHT "...translates into saving a lot of time and money on the back end."
Prime Factors' EncryptRIGHT provides a range of cryptographic capabilities, including tokenization, simplification of hardware security module (HSM) integration, strong encryption, and automated crypto key life cycle management. The case study focuses on Xpress Bill Pay's use of EncryptRIGHT for the latter two, data encryption in their infrastructure with the benefit of fully automated enterprise encryption key management, including secure distribution, expiration, and rotation. Jenkins' data protection policies required that encryption keys be rotated monthly, significantly reducing the risk to customer data and adhering to leading industry best practices. "We wanted to be able to do things simpler and quicker," he said. EncryptRIGHT provided the reduced time-to-market for additional data protection and the automated encryption key management Xpress Bill Pay sought.
To read more of Jenkin's comments and how Xpress Bill Pay applied EncryptRIGHT to address their data protection goals, request a copy now, or by browsing to http://tinyurl.com/XBP-EncryptRIGHT-CaseStudy,
About Xpress Bill Pay, http://www.xpressbillpay.com
Since 2003, Xpress Bill Pay has been helping municipal governments and utility companies provide their customers convenient online bill payment solutions. The system makes it easy for organizations to offer online bill payment to their customers – allowing consumers to pay their bills online with credit cards, debit cards or electronic fund transfers. Moreover, Xpress Bill Pay uses the data from an organization's existing financial software to present the online bills, so they don't have to make any changes to their accounting system.
About Prime Factors, http://www.primefactors.com
Prime Factors has focused solely on the cryptographic needs of data centers for over thirty years. It creates solutions that make information security professionals' jobs easier while anticipating the market's next data security challenges. Prime Factors encryption and tokenization products reflect those decades of experience, ensuring that their cryptographic integrity is fully complemented by simplified integration interfaces that reduce development cost and time-to-market. Customers can align a solution to their specific data protection goals, address regulatory compliance, and implement in less time than alternatives.