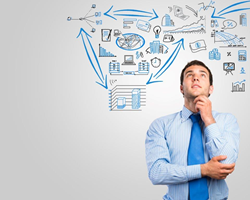 By basing our new series of workshops around the theme of Leadership for the Future, we're confident that this will resonate strongly with many Scottish organisations
Edinburgh, Scotland (PRWEB UK) 16 January 2015
Investors in People Scotland is today delighted to announce that a new series of networking events is to be launched in 2015.
The Learning Organisation Networking Group will meet to discuss, debate and promote new thinking on the subject of "Leadership for the Future".
As we move into 2015 many organisations are focusing their strategies around growth. The natural resultant question is how do we get from here to there? And importantly do we have the leadership capability to make the transition?
Our Fresh Thinking Network for 2015 will focus on Leadership for the Future. These sessions will assist organisations to explore leadership challenges, regardless of size or sector. The programme will be based on real business examples blended around the work of a number of key leadership thinkers, such as David Marquet and will be delivered over four high impact sessions. A range of leadership models, tools and techniques will be discussed giving opportunity to pick up hints and tips that can be applied in the workplace.
Marketing Manager at Investors in People Scotland said "Our LONG events have always been very popular with organisations in Scotland wishing to discuss and learn new techniques and current thinking. By basing our new series of workshops around the theme of Leadership for the Future, we're confident that this will resonate strongly with many Scottish organisations. I would encourage anyone interested in attending this series of events to check the IIP website for booking details."
The groups will be hosted across Scotland.
Further details can be found at http://www.investorsinpeople.co.uk.