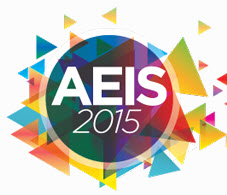 America's Leading Employment Law Conference session tracks announced
Brentwood, TN (PRWEB) January 20, 2015
Advanced Employment Issues Symposium, the premier employment law compliance seminar for Human Resources professionals and employers, today announced details of its 20th anniversary event. AEIS will be held Wednesday, November 4 through Friday, November 6 at the Paris Las Vegas Hotel.
Today's successful HR executive faces daunting compliance challenges and increasing responsibilities beyond the scope of new laws and regulations. She must adjust policies and practices to meet often conflicting corporate objectives, recruit and retain a diverse workforce, and do more with fewer resources.
Since 1995, AEIS has helped HR meet those objectives by assembling a faculty of employment law attorneys and management exerts to enhance skill sets and advance the value of Human Resources in organizations of all sizes, in both public and private sectors.
For 2015, AEIS breakout sessions will deliver information on 4 areas of need:

Hot Topics in Labor and Employment—From new paid leave laws at the state and local level, new immigration verification requirements, new legislation and regulations, and game-changing court rulings, AEIS guidance from practicing employment attorneys will show how to maneuver the maze of management hurdles on the immediate horizon.
Legal Compliance—Sessions in this track show HR professionals how to master complex compliance challenges that will arise in everyday practice, from new employee leave protections to accommodating mental illnesses to overtime classification changes.
Compensation & Benefits—Because HR is facing increasing pressure to improve hiring, retention, and engagement, AEIS Compensation and Benefits track sessions will address emerging trends in employee pay and perks, legal compliance risks arising from ramped-up DOL scrutiny of overtime exemptions, off-the-clock work, employee use of communication technology, rolling deadlines in 2015 for Affordable Care Act compliance, Equal Pay Act, Fair Labor Standards Act, and other laws.
HR Strategy—Successful HR professionals play a crucial role in implementing and evaluating initiatives tied to the short- and long-term goals of their organization's overall human capital management strategy. This track will provide tangible solutions for successfully mastering organizational challenges concerning leadership, talent development, change management, and more.
"There are good reasons why AEIS has been so successful for 20 straight years," says Dan Oswald, CEO of event presenter BLR. "For three days, HR managers and employers interact directly with leading employment law experts. They get answers to their specific situations and problems, plus everything they need to go back to the office and fix workplace policies immediately. Between aggressive plaintiff attorneys and energized federal and state agencies, those problems can be very expensive if left unaddressed."
ABOUT BLR – Business & Legal Resources
For over 35 years, BLR® has simplified compliance with state and federal legal requirements, helping U.S. businesses succeed. BLR® offers authoritative content, training, and practical, easy-to-use tools for the HR & employment law, workplace safety, environmental compliance, compensation & benefits, and politics & legal markets. Through our expert in-house editors and exclusive attorney network, we provide the most comprehensive, reliable state-specific information available—and we do it in all 50 states. Our award-winning information products—including training programs, events, web portals, reports and subscription services—give businesses of all sizes and industries the best tools available at affordable prices.
BLR® products and services include the online information services HR.BLR.com, Compensation.BLR.com, Safety.BLR.com, Enviro.BLR.com, and HRlaws.com, online training system TrainingToday, TRAC360 for SPCC, and the Advanced Employment Issues Symposium. Many of BLR®'s employment law products and events are developed in conjunction with the Employers Counsel Network, an affiliation of 50 law firms, one in each state, representing management in employment law matters.