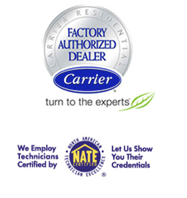 Do not assume that all contractors have equal qualifications. They don't.
Buford, GA (PRWEB) February 03, 2015
(http://www.georgiamechanical.com) Georgia Mechanical agrees with Carrier, a leader in HVAC solutions, that the best way to mitigate repairs is to choose the right contractor. Home heating systems keep your family healthy by making the house comfortable no matter how cold it is outside during these harsh winter months. To avoid heating system repairs, choose a contractor that can provide the best installation, maintenance, heating and furnace system repair services available. Do not assume that all contractors have equal qualifications. They don't.
Look For Proper Certification
To show that their skills meet nationally recognized standards, the best air conditioning and heating contractors achieve independent certification. Look for a contractor that is certified by the North American Technician Excellence (NATE) program. It is the most highly regarded certification recognized by HVAC professionals throughout the United States due to the rigorous training procedures and demonstrated competence in working with a wide variety of makes and models. Procedures will be done right from the start (installation) and maintenance will be considered, avoiding costly heating system or furnace repairs. If heating system repairs become necessary, they will be done efficiently.
Credibility By Association And Authorization
One of the best ways to check the credibility of a heating/furnace contractor is to see who works with them. Being authorized by big industry names is a sign that they are held to standards set by surveys that the manufacturers conduct. These factory authorized dealers are often required to employ a high percentage of NATE certified technicians that have superior levels of customer satisfaction. Factory authorized dealers often work exclusively with a particular brand, meaning that they are experts on those models and the standards set forth by the manufacturer. They also have access to parts and equipment to get heating system and furnace repairs done right the first time.
Avoid Heating System Repairs From The Start
A top-notch installation professional will perform a quality installation so that your heating system/furnace runs at maximum efficiency. Choosing a certified technician means choosing someone that is aware of the latest industry trends, allowing them to recommend highly efficient and reliable equipment.
Do Load Calculations The Right Way
A competent heating system contractor should start assessing the home with a load calculation; every home has different heating and cooling requirements due to other equipment, insulation, and layout such as windows. If a contractor provides an estimate based on the current air conditioner/furnace, consider it a red flag. Any estimate should be based on a new inspection.
The Value Of Preventative Maintenance
Try to find an air conditioning & heating company that offers a yearly maintenance agreement. This means that they value routine maintenance and cleaning which is critical in preventing HVAC repairs.
HVAC Ethics And Estimates Before Inspection
Steer clear of contractors that offer estimates over the phone; their estimate can't possibly be accurate without evaluating the situation first. They might be setting you up for unnecessary or incorrect heating system, furnace or air conditioner repairs.
Air conditioning and heating hazards can be dangerous. Use this Checklist to find the right contractor:

Factory Authorized Dealer
NATE Certified
Inspects before they estimate
24-hour emergency repair services
Office staff and shop is polite, prompt, organized
About Georgia Mechanical:
Georgia Mechanical, Inc. (http://www.georgiamechanical.com) is a Buford, Georgia based heating and air conditioning company. Georgia Mechanical offers AC and HVACR services, duct cleaning, and air quality services residential and commercial clients. GMI is a NATE certified and factory-authorized dealer for Carrier, Mitsubishi Electric, Hill Phoenix, Liebert, Rannai, Bitzer, Lochinvar, and True heating, air conditioning and refrigeration equipment. For more information on Georgia Mechanical, please call our main offices in Buford, GA at 770-614-9214 or visit us at our website.
Georgia Mechanical writes about news, technologies and educational topics that are defining the future of the heating & cooling industry at its blog: http://georgiamechanical.com/company/blog/.
Source: Georgia Mechanical, Inc.