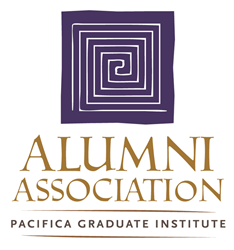 Everybody can be great... because anybody can serve. You don't have to have a college degree to serve. You don't have to make your subject and verb agree to serve. You only need a heart full of grace. A soul generated by love. - Martin Luther King, Jr.
Santa Barbara, CA (PRWEB) January 16, 2015
Pacifica Graduate Institute is proud to host a lecture and panel discussion honoring Dr. Martin Luther King, Jr. on Sunday, January 18, from 9 a.m. to 11:15 a.m., at Pacifica's Ladera Lane Campus, 801 Ladera Lane in Montecito, CA. The free event which is open to the public is co-sponsored by Pacifica's Alumni Association and the Martin Luther King Jr. Committee of Santa Barbara.
Distinguished panelists include Santa Barbara Mayor Helene Schneider, First District Supervisor Salud Carbajal, and California State Senator Hanna Beth Jackson.
Jennifer Selig, Ph.D., core faculty member at Pacifica Graduate Institute will begin with a lecture titled, Martin Luther King, Jr., Creative Maladjustment and the Beloved Community. "Dr. King challenged psychology's emphasis on the well-adjusted personality and called for citizens to be creatively maladjusted to the social sins befalling their times," said Selig.
This special event explores creative maladjustment in three sessions. First, Dr. Selig, a King scholar, will invoke Dr. King's challenge and contextualize it for our time. Second an esteemed panel of psychologists and activist citizens will share their own experiences of maladjustment and the creative ways they have responded. Finally, participants in the event will be asked to think about the issues they are particularly maladjusted to, and how they might take a day on instead of a day off in order to celebrate Kings' legacy and rise to King's challenge.
Additional panelists include: Thyonne Gordon, Board of Trustees at Pacifica Graduate Institute, Willow Young, Chair of Pacifica's Counseling Psychology Program, Dr. Wallace K. Sheperd, Jr., Pastor at Santa Barbara's Second Baptist Church, Aaron Jones, Assistant Director for Community Affairs, UCSB Student Services, moderator Jennifer Selig and Bernardo Nante, Professor of Philosophy of Religion at the Universidad del Salvador in Buenos Aires.
A community discussion will take place from 11:30 a.m. to 1 p.m. with a reception to follow. The panel discussion and reception are part of Pacifica Graduate Institute's Alumni Associations Coming Home gathering, where over 150 Pacifica alumni have gathered to kick off the Institute's 40th year celebration.
####
The Martin Luther King, Jr. Committee of Santa Barbara has as its mission as follows: to foster positive relationships between the many diverse groups in the Santa Barbara Community and the surrounding areas; to sponsor programs and events which exemplify the teachings of Dr. King; to observe and celebrate the Martin Luther King, Jr. Holiday. The Martin Luther King, Jr. Committee of Santa Barbara is a CA 501c3 Non-Profit Corp. http://www.mlksb.com/
Pacifica Graduate Institute, with two campuses in Santa Barbara, California, is a WASC accredited graduate school offering masters and doctoral degree programs framed in the traditions in depth psychology. The Institute has established an educational environment that nourishes respect for cultural diversity and individual differences, and an academic community that fosters a spirit of free and open inquiry. Students have access to an impressive array of resources including the OPUS Archives and Research Center which is home to the Joseph Campbell Library and Archives.
The mission of Pacifica Graduate Institute is to foster creative learning and research in the fields of psychology, the humanities, and mythological studies, framed in the traditions of depth psychology. Consistent with and supporting this vision, Pacifica Graduate Institute is employee-owned, and practices shared stewardship. http://www.pacifica.edu
The Pacifica Graduate Institute Alumni Association is a California 501(c) Nonprofit Corporation for the purposes of developing an operational and charitable membership association that supports both the alumni of Pacifica Graduate Institute and the wider community in pursuit of developing their intellectual, spiritual, altruistic, and professional capabilities. http://pgiaa.org/, http://www.cominghome2015.com