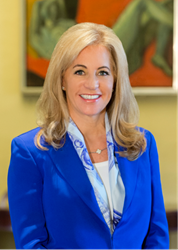 Atlanta, GA (PRWEB) January 16, 2015
The Haute Living Real Estate Network (HLRN) of HauteResidence.com is proud to continue recognizing Debra Johnston—a prominent real estate professional—as HLRN's exclusive Atlanta representative. HLRN unites a distinguished collective of leading real estate agents and brokers, highlighting the most extravagant properties in leading markets around the globe for affluent buyers, sellers and real estate enthusiasts.
About Haute Living Real Estate Network (HLRN):
Haute Living Real Estate Network (HLRN) of HauteResidence.com offers readers the most prominent directory of experienced realtors, brokers and luxury listings, and HLRN has grown to be the number one source for real estate news, residential developments, celebrity real estate news and more. Seeking an experienced interior designer? Hauteresidence.com is also home to Haute Design Network (HDN), a collective of celebrated interior designers that will help you decorate your new home or stage an active listing. Access all of this information and more by visiting: http://www.hauteresidence.com.
About Debra Johnston:
After a successful career as a corporate executive, Debra Johnston entered the real estate industry with 25 years of sales and marketing experience. In a very short time, she became one of Atlanta's major real estate agents honored among the top 5% of agents by the Atlanta Board of Realtors. She conducted the city's second largest sale in 2011 and most recently, the second largest sale in 2014.
Debra's current listing portfolio is in excess of $30 million, and represents some of Buckhead's most distinguished properties. Debra is currently a member of the Luxury Chairman's Council, Platinum member.
With a love of architecture and a passion for design, real estate comes naturally to Debra, who asserts, "luxury comes in all shapes and sizes. It's the attention to detail that differentiates a luxury property."
Hiring Debra Johnston provides her clients with the greatest exposure among consumers and the local real estate industry alike. Whether it is featuring their homes at her legendary broker open houses or leveraging the powerful marketing arm of the Berkshire Hathaway Luxury Collection brand, each and every client is given special consideration and provided a bespoke marketing/purchasing plan.
Whether a client is in the market today or planning to be tomorrow, when the time comes to sell or purchase a luxury home, Debra Johnston's team of specialists can be trusted to produce exceptional results.
To learn more, visit Debra Johnston Haute Residence profile.