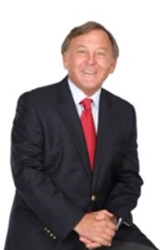 HIs [Richard Weylman's] background is a testament to utilizing adverse life experiences as stepping stones to professional and personal success... Ed Morrow, RFC
Middletown, OH (PRWEB) January 16, 2015
Richard Weylman is a strategic advisor to executives in both small businesses and Fortune 500 companies, helping them to develop the right strategies and tactics based on his unique ability to "see" the customer's perspective. He delivers proven methodologies to create marketplace distinction, effectively communicate the value of offerings and elevate the customer experience. His clients list includes companies such as Merrill Lynch, Saladmaster, John Deere, Fidelity, Jazzercise and Conlink Distributors.
His ground-breaking message on the CE@SEA Cruise keys off of a fundamental change of 21st century business: the shift in power from the advisor and firm to the client and prospect. It will change the attendees understanding about WHY people choose to initially engage and ultimately do business with them. Throughout this presentation, Richard demonstrates how explaining who you are, what you do, or even how you do it, is not the answer to the prospects WHY. Most importantly, he provides attendees with a clear path to break out and establish marketplace distinction for themselves and their practice.
On a personal level, Richard was orphaned at the age of six and spent his childhood living in 19 different foster homes and attending 11 different schools. He views this unconventional life experience as great training; "no problem in meeting and connecting with new people." Richard has been recognized for his work on behalf of others by several organizations, including a nomination for the prestigious Horatio Alger Award. This award recognizes outstanding individuals in our society who have succeeded in the face of adversity and pursue dreams with determination and perseverance.
"We are extremely excited at the addition of Richard Weylman to our CE@SEA Continuing Education Session during the Cruise," commented Ed Morrow, IARFC Chairman and cruise attendee. "His background is a testament to utilizing adverse life experiences as stepping stones to professional and personal success.
There is still time to sign up for the British Isle Cruise and the CEA@SEATM Cruise Conference. For more cruise details contact Starr Morrow, Cruise Director 423.741.8224. Immediate Bookings can be directed toward Leonard Passmore, Travel Agent 423.676.2069. Visit the IARFC website for up-to-date postings on cruise pricing and CE@SEA presenters.