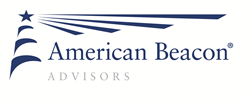 We are excited to be the first outside licensee of this innovative product
Fort Worth, Texas (PRWEB) January 15, 2015
American Beacon Advisors, Inc. ("American Beacon"), an experienced provider of investment advisory services to institutional and retail markets, announced today it has entered into a preliminary agreement with Navigate Fund Solutions LLC ("Navigate"), a subsidiary of Eaton Vance Corp. (NYSE: EV), to support the launch by American Beacon of a family of NextShares™ exchange-traded managed funds. American Beacon also announced that it has established the American Beacon NextShares™ Trust (the "Trust") and filed an application with the U.S. Securities and Exchange Commission seeking exemptive relief to permit the firm to offer NextShares. The application incorporates by reference the terms and conditions of the exemptive order granted to Eaton Vance Management and related parties on December 2, 2014.
"We are excited to be the first outside licensee of this innovative product," said Gene L. Needles, Jr., President and Chief Executive Officer of American Beacon. "We've been in close contact with Navigate throughout the development of NextShares, and are pleased to partner with Navigate as we move forward with the approval process."
NextShares are a new type of exchange-traded product designed to provide investors with potentially better performance and enhanced tax efficiency by leveraging the best features of actively managed mutual funds and exchange-traded funds ("ETFs"). Like active mutual funds, NextShares seek to outperform their benchmark index and peer funds based on their manager's investment insights and research judgments. Like ETFs, NextShares will utilize an exchange-traded structure with built-in cost and tax advantages. Compared to actively managed ETFs, NextShares offer the potential benefits of protecting the confidentiality of fund trading information and providing trading cost transparency to fund investors. Learn more by visiting nextshares.com.
"We are delighted to partner with American Beacon to support their development of a family of NextShares funds," said Stephen W. Clarke, President of Navigate. "Their commitment to investors is well demonstrated by their early embrace of this new fund structure with potentially significant shareholder benefits."
About American Beacon Advisors
Established in 1986, American Beacon Advisors, Inc. is an experienced provider of investment advisory services to institutional and retail markets. American Beacon Advisors serves defined benefit plans, defined contribution plans, foundations, endowments, corporations and other institutional investors, as well as retail clients. The firm also provides corporate cash management and fixed-income separate account management.
American Beacon Advisors manages the American Beacon Funds, a series of competitively priced mutual funds. Many of the Funds employ a "manager of managers" investment style and currently include international and domestic equity, fixed-income and money market funds. As of Sept. 30, 2014, American Beacon Advisors had $57.2 billion in assets under management. For more information, go to http://www.americanbeaconfunds.com or follow on Twitter via @AmBeacon.
About Navigate and Eaton Vance
Navigate is a wholly owned subsidiary of Eaton Vance Corp. formed to develop and commercialize NextShares. Aspects of the operation of NextShares are protected intellectual property owned by Navigate.
Eaton Vance Corp. is one of the oldest investment management firms in the United States, with a history dating to 1924. Eaton Vance and its affiliates managed $296 billion in assets as of December 31, 2014, offering individuals and institutions a broad array of investment strategies and wealth management solutions. For more information, visit eatonvance.com.
This press release is for information purposes only and is not intended to constitute, and should not be construed as, an offer to sell securities. The agreement described herein is preliminary in nature and non-binding, so therefore may not be executed. The launch of NextShares funds by American Beacon is conditional upon regulatory approval, the likelihood and timing of which cannot be predicted. Commercial success also requires completion of enabling implementation technology and acceptance by market participants, which cannot be assured. Like mutual funds, NextShares will not offer investors the opportunity to buy and sell intraday based on current (versus end-of-day) determinations of fund value. NextShares trade execution prices will fluctuate based on changes in NAV and may vary significantly from anticipated levels during periods of market volatility. Although limit orders may be used to control trading costs, they cannot be used to control or limit trade execution prices. There can be no guarantee that an active trading market for NextShares will develop or be maintained, or that their listing will continue unchanged. Buying and selling NextShares may require payment of brokerage commissions and expose transacting shareholders to other trading costs. Market trading prices of NextShares may be above, at or below NAV, will fluctuate in relation to NAV based on supply and demand in the market for shares and other factors, and may vary significantly from NAV. The return on a shareholder's NextShares investment will be reduced if the shareholder sells shares at a greater discount or narrower premium to NAV than he or she acquired the shares. The performance of actively managed NextShares will depend in part on the portfolio managers' successful application of analytical skill and investment judgment. A NextShares fund is not a complete investment program, and there is no guarantee that it will achieve its investment objective. It is possible to lose money on an investment in NextShares. Investors in NextShares should have a long-term investment perspective and be able to tolerate potentially sharp declines in value. An investment in NextShares is not a deposit in a bank and is not insured or guaranteed by the Federal Deposit Insurance Corporation or any other government agency, entity or person.
###