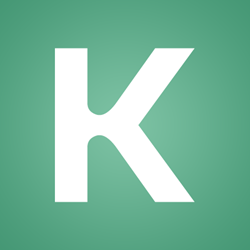 "After identifying that most social media apps weren't enabling people to be more social online and offline, I decided to create my own app."
NEW YORK, NY (PRWEB) January 19, 2015
Kewl Circle, a location-based, interest-centric iPhone application is now available globally in the Apple iTunes store for iPhone users. This new social media application is initially being targeted to the millennial generation and will connect users in the same geographical location who share the same interests and want to participate in activities related to those interests.
Kewl Circle's CEO and founder, Manju Nishshanka, is an Assistant Vice President at Bank of America Merrill Lynch in New York City by day, but has been working with close friends on nights and weekends over the past four months to develop Kewl Circle. "After moving from London to New York three years ago, like many transplants, I was trying to meet like-minded people who wanted to do the same activities I was interested in, but was having a hard time connecting," said Nishshanka, an original Sri Lanka native with a Master's degree in Finance from City University in London. "I didn't really want to do online dating but still wanted to find people outside of my immediate finance network in New York City who wanted to do fun activities. My findings were minimal and after talking with other people and identifying that this basic socialization issue was affecting others, I decided to do something about it. I reached out to some of my developer friends and convinced them to work with me to build an app that would help people connect and actually socialize in real life."
Nishshanka has funded all development and production of the Kewl Circle application and is enthusiastic about its easy-to-use interface. "We designed Kewl Circle to offer the best functionalities of today's most popular social media platforms, in one app. In just a short amount of time, my team has created an app that allows users to find people that are interested in the same interests and activities as them while helping them plan and facilitate various activities. Unlike most social media apps in the market, Kewl Circle will add true value to people's lives, online and off. It's time to restore the 'social' in social media again and I think Kewl Circle is the app to do just that," Nishshanka said.
Whether users want to plan a group trip to Europe, workout together, start a monthly Sunday brunch outing or go see a new play, Kewl Circle can help them find new friends, or their 'Kewl Circle' to do these activities with. Kewl Circle is currently available for all iPhones and will be available for iPad and Android Smartphone users in spring of this year.
Kewl Circle's interface offers the following functionalities:

Upcoming events – Users can use the Kewl Circle app to plan activities and invite their Kewl Circle friends.
Discoveries – Find people who share similar interests and are geographically close; follow them, get to know them and plan activities with them.
Album picture posting – Post pictures in corresponding interest-centric categories (i.e. post a picture of new Thai dinner in the foodie category or post a picture of yoga class in session in the Yoga category).
Private chat – Users can invite people to their Kewl Circle and chat one-on-one to get to know each other better, plan an event or discuss a common interest.
Check-in – Users can check-in while visiting various restaurants, gyms, parks, etc., letting other users see what kind of activities they usually do. This feature will allow users to learn more about each other by scrolling through their Kewl Circle's check-in history.
Kewling photos, events and check-in – Instead of 'liking' a picture, users can 'kewl' a picture, upcoming event or check-in.
ABOUT
Kewl Circle is a location-based, interest centric iPhone application connecting real people online and offline who want to do exciting activities. iPhone users can download the Kewl Circle application in the iTunes store or visit http://www.KewlCircle.com for more information.