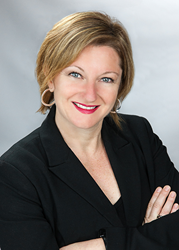 Orlando, FL (PRWEB) January 17, 2015
Justine Assal, originally from the UK, a Naturalized US Citizen and local Orlando resident, is recognized for services to British commercial interests in particular UK/central Florida tourism. Assal is the only Floridian to receive an honour from the Queen on the New Years Honours List of 2015 and one of only 10 US residents. This is the first time that Central Florida based work has been recognized for such an honour. The honour is bestowed on British nationals who contribute valuable services to the UK and its people in the areas of arts and sciences, public services outside the civil service, or charitable work. The award, introduced nearly 100 years ago in Britain, has previously been awarded to such famous Britons as the members of The Beatles and Adele.
Assal will travel to the UK in 2015 with her husband, two teenage sons, and mother to receive a medal in a ceremony called an investiture. "I am simply in awe to have been thought of as a candidate for such an honour, let alone to actually be a recipient of it. I am proud and honored beyond belief". The honour will be bestowed by a member of the British Royal family, the date has not yet been confirmed. Reference & video http://www.royal.gov.uk/RoyalEventsandCeremonies/Investitures/Overview.aspx
More information on Justine Assal
Assal is a long time entrepreneur and the President of Orb International, a local PR & Multimedia firm that specializes in the promotion of global real estate. Her company works extensively with the UK, as well as in Brazil, Colombia, Latin America in addition to strong ties in Europe and Asia. The company organizes exhibitions in various countries on US/Florida real estate, immigration, taxation, and how to expand businesses into the US. Clients include developers, attorneys, banks, schools, and other related US companies looking to reach international clients. Orb International also represents UK trade Association of International Property Professionals in the US to help promote professional cooperation between both countries.
Most recently In 2014, Assal headed the effort to bring the prestigious 'Britweek' series of events to Orlando as part of her on-going community work over the past years to raise the profile of the US/UK cooperation in the fields of high tech, life science, arts, sports, and other industries that have collaboration between the US and UK. "There is a very large local community of British expatriates that collectively represent a significant financial and cultural contribution to our local community. Central Florida is an incredibly international and diverse region and it is important that we embrace this international appeal, let the world know that we are not only the best place on the planet to vacation but that we are open for business and a welcoming and collaborative community with viable industries that appeal to global investment" says Assal.
Much of Assal's work over the years has been focused largely on supporting the local British expatriate community. Many Brits start by coming on vacation to the area, some purchase vacation homes – adding an economic tax boost as they do not receive homestead exemptions and do not burden the school systems or local resources since they are holiday homes. Eventually, some look to make Central Florida a more permanent home often by starting a business here, and it is in our community's best interest to support such small businesses as they result in new jobs for Americans, represent hundreds of millions dollars in taxes and serve to enrich our region in every industry sector.
Justine has been organizing and operating British Bonfire Night (Guy Fawkes Kissimmee) for the past 8 years as a local community festival that attracts local British residents and tourists and even draws British expats from around Florida and neighboring States with about 3000 attendees each year. She has volunteered to raise money for local charities including Dreamflight and Florida Hospital pediatric oncology unit, is Past President of the British American Chamber of Commerce of Central Florida. She is advocates British American collaboration in the community to include local US businesses that are looking for expansion to the UK. These efforts are benefitted by close ties between our local municipalities, the Mayors offices, the Economic & Development Commission, Enterprise Florida, UCF's incubator programs and many others.
https://www.gov.uk/government/uploads/system/uploads/attachment_data/file/391415/Diplomatic_and_Overseas_NY15_Honours_List.pdf
Justine Assal 407-908-4187
or
British Consulate General Press Dept
1001 Brickell Bay Drive, Suite 2800
Miami, FL 33131
Tel: 305-400-6797
Tel: 305-400-6952
After hours Tel: 305.790.2642