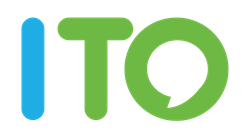 Now with Ito, you just type a simple command, Ito dials the appropriate phones and creates your conference on the fly.
MENLO PARK, CA (PRWEB) January 15, 2015
Tropo, the leader in Real-Time Communication (RTC) developer platforms, today announced the Ito communications assistant or "bot" for Slack. The Ito bot adds voice and video features, including person-to-person calling, multi-party conferencing, call recording, voice to text transcription, and voice analytics to text messaging platforms. Users give Ito commands via a simple chat-based interface.
"If you have a Slack chat open with ten colleagues and decide you need to bring five of them into a conference call, there was no easy way to do that in Slack. Now with Ito, you just type a simple command, Ito dials the appropriate phones and creates your conference on the fly," said Michael Søndergaard, Councilor of Coding at Forged Alliance Forever.
Ito was built by Tropo Labs on the Tropo RTC platform. Tropo is the pioneer in the cloud communications platform space, commonly described as "Communications as a Service" (CaaS). Tropo allows developers, enterprises and service providers to quickly develop and deploy real-time voice, video and messaging apps using simple, developer-friendly APIs.
Tropo RTC platforms are used around the world by many of the largest startups, enterprises, and carriers. Ito leverages the Tropo.com hosted RTC service as well as the Tropo Phono WebRTC and Flash client to connect users via regular phones or web browsers. WebRTC is an emerging standard - currently built into Chrome and Firefox - that enables real-time voice and video communications within web applications. When used outside of Chrome or Firefox, Ito uses Flash to communicate.
Tropo Labs is a team of Tropo co-workers, partners, employees and even ex-employees who collaborate on Tropo RTC projects. Tropo Labs plans to integrate Ito with additional platforms such as IRC and HipChat later this year.
One of the most compelling features of Ito is the ability to perform advanced voice analytics or "Hypervoice" on calls, including the ability to record, transcribe, index, and analyze multi-party conversations. Voice analytics enables rich, contextual search and replay capabilities for voice. Tropo is a founding member of the Hypervoice Consortium, backed by industry leaders including Ericsson and Telefonica.
"Modern voice conversations are, by default, initiated and received on powerful computing devices. However, these communications remain shackled to the legacy patterns and constraints of telephony; Ito's support for Hypervoice changes that," said Jason Goecke, CEO and President of Tropo and founding contributor to the Hypervoice Consortium.
"Ito is yet another example of the power and flexibility of Tropo. When just a couple of developers working in their off time can pull off a powerful integration like this, you know you've built a company around a solid API," said Jonathan Taylor, Chairman of Tropo and Entrenext Ventures.
Ito is available via an invitation-based beta starting today. For more information and to apply for the beta, visit Ito at http://i.to
Ito fast-fact summary:
1. Ito enables real-time voice and video communications on Slack
2. Ito is currently in BETA and users can signup for an invite at http://i.to
3. Ito can do conference calls and person-to-person calls
4. Ito can make outbound calls to regular phones, take inbound calls from regular phones, and supports voice and video connections inside desktop web browsers
5. Ito supports voice analytics that give you a speech to text conversion of any calls or conferences, and can also analyze a conference to give you a visual history of when each person was talking, what emotions were like during a call, and more
6. Tropo Labs built Ito on the Tropo RTC platform
7. Tropo Labs is a team of Tropo employees, co-workers, partners and even ex-employees that collaborate on Tropo projects
8. Tropo RTC platforms are used around the world by many of the largest startups, enterprises, and carriers
9. Tropo Labs built Ito on the Tropo RTC platform in under two weeks
10. Ito Leverages the Tropo.com hosted RTC service as well as the Tropo Phono WebRTC and Flash client to connect users via regular phones or web browsers
11. WebRTC is an emerging standard, currently built into Chrome and Firefox, that enables real-time voice and video communications within web applications
12. Ito supports WebRTC on browsers that have it, and uses Flash on browsers that don't
13. Tropo Labs plan to integrate Ito with other chat platforms such as IRC and HipChat later this year
14. Tropo launched as Voxeo Labs, a division of Voxeo Corporation, in 2009
15. Tropo was spun out from Voxeo into a separate company in 2013 and is self-funded
About Tropo
Tropo lives at the intersection of developers and service providers. We invest in revolutionary ideas and innovate new communication solutions. Over 200,000 developers and many of the largest operators, mobile carriers, businesses and service providers around the world use Tropo products. For more information, visit http://tropo.com