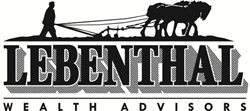 "There is a renaissance occurring in Michigan, led by new development in the metropolitan Detroit area, and I believe that Lebenthal will be well-positioned to participate in its growth."
New York, NY (PRWEB) January 16, 2015
Lebenthal Wealth Advisors, the wealth management division of Lebenthal Holdings, LLC, announced today that William Burke has joined its wealth advisory unit, and that it is opening a new office in Birmingham, Michigan. Mr. Burke will be the producing branch manager of the new office, the fourth that Lebenthal has opened outside of New York.
"I'm thrilled that Lebenthal is opening an office in Michigan, and that Bill Burke will be running it," said Frank Campanale, Chairman and CEO of Lebenthal Wealth Advisors. "There is a renaissance occurring in Michigan, led by new development in the metropolitan Detroit area, and I believe that Lebenthal will be well-positioned to participate in its growth. I have known and worked with Bill for many years, and as a fellow son of Michigan I trust that with his leadership the Lebenthal brand will resonate with clients and advisors alike."
Mr. Burke has over thirty years of experience in the wealth management industry. He joined E.F. Hutton in the Detroit Renaissance Center office as an Account Executive in June of 1983, where he was a pioneer in the sale of Variable Rate Demand bonds servicing Fortune 500 corporations and wealthy individuals, as well as supervised and led the branch in the sale of corporate cash management products. He has maintained a consulting relationship with several large retirement institutions since 1984. Mr. Burke graduated Magna Cum Laude with a Bachelor of Science Degree from Western Michigan University.
Mr. Burke commented: "I am excited to be flying the flag for Lebenthal Wealth Advisors in Michigan. Lebenthal's long tradition of putting the client first, combined with its comprehensive platform of wealth management, asset management and capital markets, is a compelling value proposition for clients and the advisors who serve them. I look forward to building this office into a powerful business within the Lebenthal organization."
About Lebenthal Wealth Advisors
Lebenthal Wealth Advisors offers advisory services and innovative products to companies, institutional clients and high-net-worth private clients. Lebenthal Wealth Advisors is the wealth management division of Lebenthal Holdings, LLC, the venerable New York-based firm that provides a broad range of asset management and capital markets products and services to institutional and retail clients. Further information about Lebenthal Wealth Advisors can be found at http://www.lebenthal.com.
Securities and insurance products are offered through Lebenthal & Co., LLC, a registered broker-dealer, Member FINRA/SIPC.