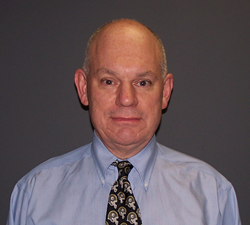 Penn Hills, PA (PRWEB) January 15, 2015
Michael Stypula, DDS, MDS is pleased to announce the expansion of his Pittsburgh office. He now accepts new patients from Penn Hills, PA who want the latest treatment options for oral health issues such as bleeding gums. When problems such as gum disease are not addressed in a timely manner, tooth and bone loss often occur. Dr. Stypula is certified to perform the LANAP® protocol, which uses a laser rather than a blade to eradicate bacteria and infection and restore gums to health.
When bacteria builds up below the gum line and hardens into calculus, the sensitive tissues that support tooth roots become inflamed. Tenderness and bleeding are often the first indications that a problem has developed. Regular brushing, flossing and professional dental cleanings help to prevent the build-up, but other risk factors, such as hormone changes, gum recession or genetics may also contribute to gum disease. If an individual does not seek treatment when symptoms first appear, the infection may lead to tooth loss.
Most periodontists are only qualified to offer the traditional approach to gum disease treatment. This involves cutting the gums and pulling them away from the affected area to clean away bacteria and infection and scrape calculus from the roots of teeth. The invasive nature of the oral surgery often causes further damage to the tissues, preventing gums from fully recovering. The resulting recession often requires gum grafts to correct.
In Penn Hills, PA, individuals suffering from bleeding gums do not have to undergo this invasive procedure to find relief. Dr. Stypula is one of the only dental professionals in the country qualified to perform the LANAP® protocol. He inserts the PerioLase® MVP-7™ laser tip below the gum line to eradicate bacteria without damaging healthy gum tissues. An ultrasonic tool removes calculus from tooth roots without incisions, and the laser is used again to cauterize the area and stimulate tissue growth for a full recovery.
Penn Hills, PA patients who opt for this minimally invasive treatment experience less pain, trauma and bleeding, and gums heal much more quickly. Information about the LANAP® protocol is available on Dr. Stypula's website.
About the Doctor
Dr. Michael Stypula is a periodontist offering patients personalized dental care in Pittsburgh, Pennsylvania. Dr. Michael Stypula graduated from St. Bonaventure University and received a BS in Biology. He then attended Temple University School of Dentistry, where he was awarded his Doctor of Dental Science (D.D.S.) degree. At the University of Pittsburgh, School of Dental Medicine Dr. Stypula received his training in periodontics and implants and earned his degree of M.D.S. Dr. Stypula is part of one percent of dental professionals providing the LANAP® FDA cleared laser procedure for gum disease treatment. His practice is dedicated to oral health. To learn more about their dental services, please visit http://www.pittsburgh-periodontist.com and call (412) 348-8833.