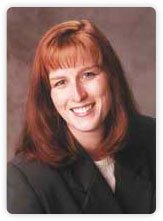 Camarillo, CA (PRWEB) January 15, 2015
Jacqueline Subka, DDS is pleased to announce the expansion of her Thousand Oaks dental practice. Camarillo, CA residents suffering from root sensitivity due to gum recession can now experience the Pinhole Surgical Technique™ (PST™), a minimally invasive treatment option that returns the gums to their original position over the roots of teeth without gum grafting, incisions or stitches. Dr. Subka is one of the few dental professionals in the country qualified to offer this procedure.
Misaligned teeth, hormone changes, tobacco use and poor dental hygiene are only a few of the risk factors that may cause gums to pull away from the roots of teeth. Camarillo, CA residents who develop gum recession often suffer root sensitivity and self-consciousness due to the altered appearance of the teeth. The erosion creates gaps between the gums and tooth roots that can trap bacteria and lead to inflammation, infection and more severe oral health issues.
The serious nature of gum recession leads many Camarillo, CA dentists to recommend gum grafting procedures. The objective of conventional grafts is to cover the exposed root by stitching tissue to the eroded gums. When the procedure is successful, new collagen growth is stimulated and the recession is corrected. The replacement tissue may be taken from nearby gum tissue if it is thick enough. The dentist cuts a flap, pulls it across the affected area and stitches it in place. Sometimes tissue is taken from a small incision made in the roof of the mouth or from a tissue bank.
Dr. Subka is trained and certified to offer PST™ as an alternative to gum grafting techniques. Using a specialized dental tool, she makes a tiny hole in the gums, loosens the tissue and guides the gums back to their original position over the tooth root. She inserts collagen to secure the gums and stimulate new tissue growth for a fully rejuvenated gum line. Several teeth can be treated in a one-hour visit. Patients typically experience little or no discomfort during or after the procedure, and many report being unable to locate the pinhole by the next day.
Individuals interested in learning more about PST™ and the other advanced dental technologies Dr. Subka provides can find more information on her website.
About the Doctor
Dr. Jacqueline Subka is general dentist offering personalized dental care for patients in Thousand Oaks, CA since 1999. Dr. Subka received her dental degree from the prestigious University of Southern California School of Dentistry in Los Angeles. Dr. Subka practices gentle dentistry and incorporates state-of-the-art techniques to provide the best possible care. She and her team are committed to continuing education and strive to provide high quality, personalized dental care to each patient. To learn more about Dr. Subka and the dental services she provides, visit her website at http://www.subkadds.com or call (805) 373-1919.