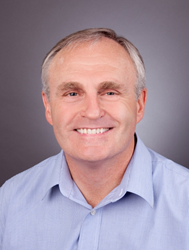 The primary role of today's leader is to create a culture of trust and ownership.
Dallas, Texas (PRWEB) January 16, 2015
Life today is crazy. The pace is frenetic. The competition is fierce. We have to move fast but flawlessly. We swim in a sea of uncertainty and long-range planning might mean sorting out next week or next month. In an environment like this, it is possible to go from "Good to Great to Gone." Through all of this, the one proven path to success is leadership. But not the traditional, accepted leadership model. Rather a leadership model that recognizes that the primary role of today's leader is to create a culture of trust and ownership.
Join this webinar to hear Niel Nickolaisen talk about the power of this leadership model and provide specific methods for creating a culture of trust and ownership. Niel covers:

How to create a culture of trust including trust first, metrics, and the role of agile in building trust.
How to create a culture of ownership including knowing what to own, decision-making success, and the concept of a cultural "container."
About the presenter:
Niel Nickolaisen is the CIO at OC Tanner. He has held technology executive and operations executive positions; typically in turnaround roles. His strategic and tactical alignment model significantly improves returns on technology and business initiatives. He has a passion for helping others deliver on what he calls the dual role of enterprise IT: 1) Enable strategy and 2) Achieve operational excellence.
He holds a MS in Engineering from MIT, a BS in Physics from Utah State University, and an MBA from Utah State University.
He writes an enterprise CIO column for SearchCIO and is a contributor to CIO Magazine. He is the author of "The Agile Culture" (2014, Addison Wesley) and "Stand Back and Deliver" (Addison Wesley, 2009).
Niel is a popular speaker on a variety of IT and leadership topics including IT Alignment, Strategic Planning, Agile Principles, and IT Lean. Twice yearly, he conducts a CIO Mini-Bootcamp that is the highest rated event in the history of the Midsize Enterprise Summit.