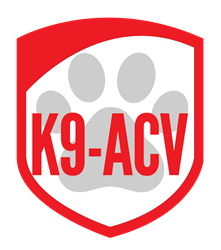 This initiative is part of a broader research and development program with MediVet Biologics.
Nicholasville, Kentucky (PRWEB) January 16, 2015
MediVet Biologics a company known for their focus on companion animal health with world-class lab facilities was selected by the University of Kentucky's researchers to investigate the potential of a canine cancer treatment. The team of researchers in charge of developing the K-9 ACV veterinary cancer vaccine service have dedicated decades of research toward a better understanding of how the immune system responds to cancer cells with the goal of improving cancer treatment. Leading researcher John Yanelli, Ph.D has spent over 20 years conducting successful NIH-funded clinical trials in humans with lung cancer. Dr. Yannelli has published nearly 100 articles and book chapters on the immunotherapy of human cancer and continues research to improve immunotherapeutic approaches to treat cancer. With this strong knowledge base, this outstanding team now extends their efforts toward developing an effective and affordable personalized cancer vaccine service for veterinary medicine. MediVet Biologics has successfully implemented other cutting edge human medical grade technologies in the Veterinary space such as regenerative medicine in Veterinarian clinics across the world.
Nearly 6 million dogs are diagnosed with cancer every year and greater than fifty percent of dogs over the age of ten will eventually develop cancer, making cancer the leading cause of disease-related death in dogs. Many of the dogs diagnosed have no mode of viable treatment. Cancer screening for early detection in dogs lags far behind human medicine. Consequently, canine cancers are usually diagnosed in later stages of disease, making them more difficult to treat effectively and increasing the likelihood of recurrence. Therapeutic options for treatable tumors include surgery, chemotherapy and radiation therapy. The side effects associated with chemotherapy and radiation therapy can seriously affect quality of life, making it difficult for pet owners to justify current cancer treatments for their dogs. The average cancer treatment expense is over $5,000 and could be well over $35,000.
MediVet Biologics' approach is to use the entire tumor cell as the basis for the vaccine. When combined with surgical resection of primary tumors, this activates the immune system, leading to better clinical outcomes for canine cancers. This form of immunotherapy, developed at the NCI by researchers, including Dr. John Yannelli, has been used at the University of Kentucky Markey Cancer Center to treat humans with advanced non-small cell lung cancer (J. Clin Oncol., 22:2808, 2004). Read more about K9-ACV in the February issue of VPN (Veterinary Practice News).
MediVet Biologic's reputation and success with in-clinic stem cell therapy adaptation and development make them an excellent fit for an autologous canine tumor vaccine service. The service in which resected tumor tissue will be processed at The University of Kentucky and MediVet's lab into a therapeutic vaccine to be administered to dogs with cancer is a personalized medicine approach. MediVet Labs is set-up for state of the art maneuverability with animal biologics as well as superior high-end quality controls, SOP's and protocols.
According to the CEO, Jeremy Delk, "MediVet Biologics is excited to make this announcement and offer an additional service to our existing customers as well as future customers. Most of all we look forward to offering an affordable treatment alternative to the animals and owners that need it. This initiative is part of a broader research and development program with MediVet Biologics. Along with the further development and marketing of our veterinary and stem cell business in the United States, more announcements of novel products will come throughout the year."
Veterinarians and patients are being sought in vaccine efficacy studies. To inquire about enrolling a patient please contact MediVet Biologics.
MediVet Biologics headquartered just outside Lexington, KY and Sydney Australia is a subsidiary of Medical Australia (MLA: ASX). MediVet Biologics has global reach including established partners in 26 countries around the world as well as strong market positioning in North America. The company provides novel treatment options based in science to the Veterinary market and provides unique customer specific service plans to ensure implementation and growth of its progressive products and services.
Medivet Biologics' mission is to set standards of excellence providing biologic solutions to the veterinary market. Our company's success, which is characterized by responsiveness and clinical excellence, has been founded on our dedication and quality innovative technologies. Veterinarians and pet owners trust MediVet Biologics to provide the quality care they expect and deserve. By providing services as though each pet were a member of our family, MediVet Biologics strives to be the preferred provider of Veterinary Regenerative Medicine products, equipment and services.