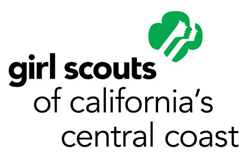 Ventura, CA (PRWEB) February 13, 2015
Girl Scouts of California's Central Coast today announced receipt of a $10,000 grant award from Edison International to provide IMAGINE Your STEM Future programming to girls from underserved backgrounds in Santa Barbara and Ventura Counties.
With the goal of addressing the science, technology, engineering and math (STEM) disparities among girls, especially with girls from primarily Latina backgrounds, IMAGINE Your STEM Future will provide a high level of cooperative hands-on, learning-by-doing STEM projects and activities consisting of a six to eight week series of exploration events facilitated by adult mentors. Girls will choose from a diverse range of STEM-related themes such as conservation through air quality, sustainability through gardening, or engineering and design through LEGO Robotics. The series will culminate with girls taking action through their own service projects related to the theme.
"There's not a lack of interest in these fields among girls," said Gina Jaeger, CEO of Girl Scouts of California's Central Coast. "In fact, many girls actually love the sciences and technology when they get a chance to explore in fun, non-competitive, practical ways. This generous award from Edison International will allow the council to move a variety of STEM-related developmental opportunities further into communities giving girls exposure in an environment that facilitates interest and inquiry."
Girl Scouts will work within the council's established collaborative partnerships in Ventura and Santa Barbara Counties, such as with local school districts, youth-oriented community-based organizations, and housing authorities to bring IMAGINE Your STEM Future to girls where they learn, play, and live.
For more information on Girl Scouts IMAGINE Your STEM Future Program, contact: Camille Jaque, Vice President of Membership at cjaque(at)girlscoutsccc(dot)org.
About GSCCC
Girl Scouts of California's Central Coast serves over 10,000 girls across six counties and is committed to making Girl Scouting available to girls in ways that impact their lives both in the moment and into the future. Girls participate in troops, individual projects, council events, day camps, and more. A variety of leadership, outdoor skills, and Science, Technology, Engineering and Math (STEM) based programs and events provide girls with opportunities to learn and explore in fun and informative ways. To join or volunteer in Santa Cruz, San Benito, Monterey, San Luis Obispo, Santa Barbara or Ventura County, visit: http://www.girlscoutsccc.org