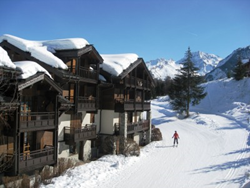 The market is coming back with British buyers laying down the first tracks
(PRWEB) January 19, 2015
The property index is based on over 100 quarterly valuations of a fixed sample of Alpine properties (chalets, apartments, village and resort houses). It provides a unique insight into price trends across the Alps as a whole and also within four key areas:
Haut Alpes
Massif d'Aravis
Portes du Soleil
Three Valleys
The report highlights that this is a series of local markets. For instance, in the final quarter of 2014 prices in Portes du Soleil fell by 1.2% whilst in the Three Valleys prices continued a strong run and grew by 1.8%. Leggett also look at the effect that currency movements have on demand. For instance the price of French property has fallen by 8.2% for investors from the USA during 2014 and by 4.4% for UK buyers. However, prices are up particularly for Russians spending roubles with prices up by 44.7%.
Heather Byrne, area controller for the 23 strong sales team in the Alps comments:
"Our quarterly Leggett Alpine Property Index clearly shows that international buyers view the property market here as having had the equivalent of a sprinkling of fresh powder in 2014. Lower prices and attractive interest rates are the two main drivers but we are also noticing a trend for year round demand in the Alps with walkers, and particularly cyclists, flocking to the mountains. The market is coming back with British buyers laying down the first tracks. As a company we saw sales increase by 49% last year proving that buyers are increasingly seeking a mixture of local knowledge and a balanced portfolio of property to choose from."
----------ends----------
Notes for editors:
Leggett Immobilier is a leading international estate agent and has been voted "Best Estate Agent in France" for the last two years running. Their team in the Alps has a direct portfolio of over 700 properties to choose from with many other properties placed discreetly and not advertised on the open market.
The Leggett Alpine Index is based on a basket of typical properties valued quarterly by their local experts. Areas covered are: Evasion Mont Blanc, Grand Massif, Haute Alps, Massif d'Aravis, Mont Blanc, Paradiski, Portes du Soleil, Ste Foy, Three Valleys, Valmorel. The data was analysed independently by Tony Burdett MSc of "Property & Business Research Ltd" in the UK.