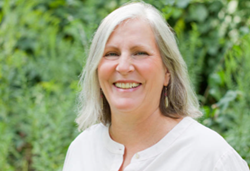 There's a tremendous amount of confusion especially about the difference between function and appearance of a tongue-tie.
Amarillo, Texas (PRWEB) January 20, 2015
Praeclarus Press is proud to bring information on the most current issues in women's health. This month please join us for a webinar on tongue-tie, a topic that is of growing interest to lactation professionals and families who breastfeed their babies. Dr. Alison Hazelbaker has decades of experience and a level of expertise on this topic that places her at the forefront of the movement to understand growing research and trends.
Tongue-tie has long been a controversial condition. New evidence has clarified some aspects of management but posed new questions to be answered, and expanding interest in the topic generated by this new research has polarized viewpoints. In this webinar presentation Dr. Hazelbaker addresses some of the most heated current controversies, presents relevant arguments based on theory and emerging facts, and discusses new information that can clarify posed questions of the participants. This one hour webinar will help participants understand three new major controversies related to tongue-tie. Attendees will also be able to discuss the current theory, anecdotal evidence and known facts related to each one of these controversial issues.
Online registration is available today and the application for CERPs has been completed. For more information on Dr. Hazelbaker's and other webinars please visit Praeclarus Press online.
Dr. Hazelbaker has been a therapist for nearly 30 years. She specializes in cross-disciplinary treatment and to that end has taken training in several modalities to best assist her clients. She is a certified Craniosacral Therapist, a Lymph Drainage Therapy practitioner, a Rhythmic Movement Training educator, a certified NOMAS assessor and an International Board Certified Lactation Consultant. In 2010, she became a Fellow of the International Lactation Consultant Association (FILCA). Her original research on tongue-tie, done in 1993, has changed clinical practice both in the USA and abroad. She authored the Assessment Tool for Lingual Frenulum Function (ATLFF) during her Master's Degree program. The ATLFF remains the only research-based tongue-tie screening process in infants under 6 months. People recognize her as an expert on infant sucking issues and the treatment of same. As an innovator, she invented the Hazelbaker™ FingerFeeder to address these sucking problems.
Praeclarus Press is a small press founded by Kathleen Kendall-Tackett, Ph.D., IBCLC, FAPA that specializes in women's health. It features books, webinars, and products that support women's health throughout their lifespan. Based in Amarillo, Texas, the mission of Praeclarus Press is to produce materials that change women's lives.