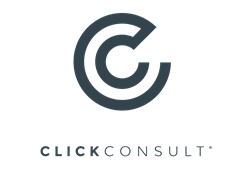 "In our post, we share a three-point plan suggesting how the companies we've analysed – and anyone else suffering from organic search visibility issues – can kickstart their SEO recovery."
Cheshire, UK (PRWEB UK) 17 January 2015
Last year, seven out of ten British people took at least one week-long holiday either overseas or in the UK* and a fifth of Britons are planning to spend more on holidays in 2015 than they did in 2014** making the market extremely lucrative. But if a travel website is buried deep in search engine results, they'll be missing out on their share of the millions of consumers that research and book their holidays online.
Matt Bullas, Click's founder and CEO, says:
"Our latest blog post focuses on the key UK players in the online budget travel market. We look at how their organic search performance has fluctuated over the past few years and examine the reasons behind this.
"British holidaymakers are now more specific than ever about what they want and this is reflected in the way they use search engines to find their perfect break. While a decade ago people would search for 'cheap holidays', they're now more likely to perform long tail searches such as 'cheap beach holidays' or 'cheap holidays turkey.'
"This has changed the SEO landscape for holiday companies. We identify which are staying on top of this trend and which are falling behind in terms of organic visibility.
"It's also clear that, like many online businesses, some of the cheap holiday websites have been hit hard by a Google algorithm update, causing them to slip down the search engine results pages.
"In our post, we share a three-point plan suggesting how the companies we've analysed – and anyone else suffering from organic search visibility issues – can kickstart their SEO recovery."
Click Consult's previous blog posts in this series contain analysis, insights and suggestions on Cruise.co.uk, the tyre industry and the packaging market.
Sources:
*World Travel Market Industry Report
** ABTA's Consumer Holiday Trends Report
*** Barclaycard's Consumer Spending Report