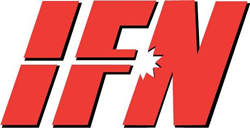 IFN was able to add considerable value to the relationship with Beck's by cooperating with our broad partner network
Indianapolis, Indiana (PRWEB) January 18, 2015
Indiana Fiber Network, LLC (IFN), the leading Indiana statewide Network Service Provider announces an enterprise customer business case study. The business case study provides a customer synopsis of Beck's Hybrids' challenges, and alternatives experienced in gaining access to IFN's fiber broadband in rural Indiana.
One additional component of the case study focuses on Customer Provided Access to carriers and communication providers. "Customer Provided Access allows the customer to decide which access provider will deliver carrier services to their location. Since IFN has interconnections with all major carriers, this will provide significant cost savings for the customer. This is actually hard to explain to clients until they experience the business benefit of it," said IFN Vice President of Sales and Marketing, August Zehner.
The customer case study timeline starts in 2008 when Beck's Hybrids was poised for rapid growth and needed to significantly upgrade their telecommunications and Internet broadband capacity. "We were struggling to find good bandwidth options at our rural location," said Brad Fruth, Manager of Information Services at Beck's Hybrids. The case study covers how IFN enables Beck's Hybrids access to very scalable broadband service and addresses their business needs.
Over the past six years, Beck's Hybrids and IFN have partnered to keep the expansion of Beck's communications capabilities on pace with their aggressive growth strategy. "IFN was able to add considerable value to the relationship with Beck's by cooperating with our broad partner network," said Kelly Dyer, IFN President and CEO.
To access the full Customer Case Study on Beck's Hybrids please click on this link: Rural Fiber Broadband
About Beck's Hybrids
Beck's Hybrids is a family-owned and operated seed company that serves farmers in Indiana, Illinois, Ohio, Michigan, Kentucky, Tennessee, Iowa and Missouri. According to a recent media survey, Beck's ranks as the sixth largest seed company in the United States and the only one in the top six that is family-owned, making Beck's the largest retail, family-owned seed company in the United States. To learn more about Beck's Hybrids, please visit http://www.beckshybrids.com. Follow Beck's Hybrids on Twitter at http://www.twitter.com/BecksHybrids, like Beck's Hybrids on Facebook at http://www.facebook.com/BecksHybrids, or visit the Beck's Blog at http://www.beckshybrids.com/blog.
About IFN
Indiana Fiber Network, LLC (IFN) was formed in March of 2002. IFN's ownership is comprised of twenty local exchange telephone companies throughout the state. IFN offers data center, Internet backbone and data transport services over state–of–the–art Ethernet, CDWM, DWDM and SONET fiber networks, with service in the state of Indiana and throughout the US via a network of national carrier partners. For more information, please visit IFN's website at http://www.ifncom.net or call (317) 280-4636.