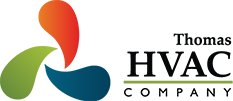 We're excited to be able to strengthen our company and be able to provide better quality service to customers.
Huntsville, AL (PRWEB) January 16, 2015
It's been a great year for Thomas HVAC, which installs and maintains HVAC systems in Madison County, AL. After closing the books and running the numbers for 2014 earlier this month, the heating and air conditioning company discovered that its new marketing campaign was so successful that the company experienced 35% growth in 2014.
The marketing campaign was designed to attract new customers and make existing customers more aware of Thomas HVAC's wide range of services. After reviewing the numbers, Thomas HVAC determined that 25% of the 35% growth came from new customers who understood that Thomas HVAC was a reliable and reputable company.
Owner of Thomas HVAC Bo Thomas also attributed the growth to the company's high standards of service.
"Thomas HVAC's staff includes Trane comfort specialists that are also part of a program that requires strict certifications that often have more rigorous standards and procedures than what other HVAC companies follow," he said. "Having a higher level of standards affords us access to some discounts and benefits that we can then pass on to our customers."
Last year also saw Thomas HVAC move into a new facility large enough to accommodate its products. The new facility, which opened for business in late fall, is three times larger than the previous facility and is better equipped to handle a steadily growing customer base.
In 2015, Thomas HVAC plans to make customers more aware of the various services the company provides, including indoor air quality testing. Many of Thomas HVAC's services focus on increasing comfort in the home by improving indoor air quality and making sure systems are functioning at full efficiency.
Thomas HVAC will also continue to offer its safety and efficiency agreement, which ensures that its customers aren't spending more money than they need to on utility bills.
"We're excited to be able to strengthen our company and be able to provide better quality service to customers," said Thomas. "We're able to respond quicker to calls and give them the attention they need."
About Thomas HVAC
Thomas HVAC is a Huntsville, Alabama based company that provides heating, ventilation and air conditioning (HVAC) needs to its customers. Since 2005, Thomas HVAC has become Huntsville's choice for reliable, honest, and affordable service for their home's heating and air conditioning systems and is a certified Trane dealer. For more information on Thomas HVAC, visit coolhuntsville.com.