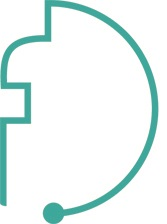 Fellows and Associates pride themselves on their quirky approach to business, a trait that has helped them achieve tremendous success and has set them apart from other competitors in the field
London, UK (PRWEB) January 19, 2015
Fellows and Associates pride themselves on their quirky approach to business, a trait that has helped them achieve tremendous success and has set them apart from other competitors in the field. Since their launch in 2009, their target demographic has been subjected to superhero and anti-geese viral videos, recruiters in cartoon form, bold print advertising and a soft yet frank style to selling.
Phillipa Field, consultant, had this to say, "I appreciate that our business model is slightly unusual for the industry in which we work, however I believe that this helps us rather than hinder us. The Intellectual Property sector is incredibly niche with a finite number of opportunities and candidates available. There does come a point where firms, and indeed attorneys, are struggling to find the right match and that's when they come to us. We give the impression that we can offer a different approach, which is most definitely the case. We normally find that when we have explained our business processes and delivered on their requirement we end up with a professional relationship for the long term and then benefit from return business."
The team offer a range of content on their website to reflect their unique personality, including videos, news articles and a poll which is regularly updated and completed by visitors to the homepage. It is this poll that is in the spotlight for their latest article, 'We Asked, You Answered'. The article includes every poll that has run on the Fellows and Associates' homepage to date along with a snapshot of the results. "We encourage a collaborative working environment, both in-house between colleagues and when working with our clients and candidates" explains founder and managing director Pete Fellows. "We ensure that all recruitment briefs are followed extremely closely and consulted before any potential matches are sent so that no time is wasted reviewing irrelevant applications. Again, when it comes to our candidates we understand that is an incredibly big, and sometimes daunting, decision to move roles, and because of this we only suggest opportunities with the candidate's best interests in mind and make sure that they are fully informed and happy before submitting their details."
This interactive and considered approach is apparent in their poll, with the team keen to get the thoughts of their target audience. "We use the poll as a way of fine tuning the service which we offer. For example, past questions have focused on the topics such as what is deemed as most important in an IP role, what professionals look out for when reading a job advertisement and how relocation is viewed in the IP sector. I appreciate that the results cannot be taken as a true representation of our target demographic; however it can give us some indication."
One question that has featured in the past concentrates on the visitors to the Fellows and Associates' website and their motivations for visiting. It seems that the team's investment in their on line and off line brand is paying off with 21.7% of visitors stopping by for the news articles, press and video compared to 16.7% focusing solely on the jobs as a priority.
About Fellows and Associates
Fellows and Associates recruit Patent Attorneys, Trade Mark Attorneys, IP Lawyers and other Intellectual Property professionals worldwide. The firm offers a diverse range of recruitment services including search, advertised selection and managed campaigns. Fellows and Associates' management consultancy division offers targeted strategic advice to firms within the Intellectual Property sector worldwide. See http://www.fellowsandassociates.com for more, phone +44 207 903 5019 or email contact(at)fellowsandassociates(dot)com.