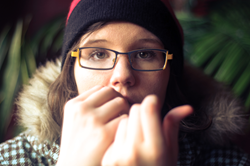 "This app has been the best solution to my anxiety -- something that I've lived with 20+ years."
(PRWEB) January 18, 2015
"Anxiety Release" was featured on NewsWatch as part of its monthly AppWatch, which features the latest and coolest mobile applications on the iOS, Android, and Windows markets. Andrew Tropeano, a mobile technology expert and host of NewsWatch, conducted the app review and shared with viewers how this app helps users reduce and release anxiety.
Anxiety Release is an app which has been shown to reduce anxiety, stress and even pain. The app uses "bilateral audio and visual stimulation", meaning stimuli set up in a rhythmic left and right pattern. The app changes a person's brain activity, which is how the app is effective in reducing stress.
When using Anxiety Release, the user focuses on a series of beeps and lights which target the brains anxiety center. This pattern instantly sweeps away some users' anxious thoughts and feelings, but not all results are the same and individual results will vary. The app includes 3 brain stimulation sessions, a session on the science behind the app, and a safety exercise for people whose anxiety may be maintained by past or present threats to their safety. It even comes with a progress log to monitor stress levels. Anxiety Release can be purchased for $5.50 from iTunes or Google Play.
To learning more, visit http://www.anxietyreleaseapp.com today.
About NewsWatch
NewsWatch is a weekly 30-minute consumer oriented television show that airs on the History Channel, FYI Network, and ION Network. NewsWatch regularly features top technology products and services, mobile applications for iOS, Android, and Windows devices, unique and beautiful travel destinations around the world, health and medical tips, and entertainment interviews on the show. NewsWatch airs on the History Channel at 6:00 – 6:30 AM ET/PT and on the FYI Network from 7:00 – 7:30 AM ET.
NewsWatch is located in the greater Washington, DC area and has been on air for over 25 years. For more information or to watch the most recent episode, visit http://newswatchtv.com/appwatch.html.