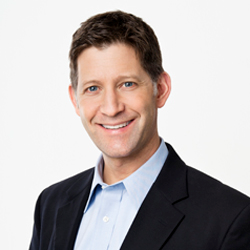 Over the years we've heard from our clients that one-day team building workshops weren't enough to instill lasting behavioral changes.
Boulder, Colorado (PRWEB) January 18, 2015
5.12 Solutions Consulting Group, a Boulder, Colorado-based corporate team and leadership development organization, announced its newly revamped website. The new site offers insight into the company's team building, leadership training, team development, corporate training and executive coaching offerings. New to the website is detail on the company's leadership learning approach and innovative online planning and measurement tool – Ignite Insight. The site also features a clean design and easy navigation that particularly compliments their technology clients' communication style and preference. The website also amps up language specific to senior executives, managers, trainers and human resource professionals who are looking for team building and leadership training in Boulder, Denver, throughout Colorado and across the nation.
"We are excited that the new website reflects where we are today as a company, " said Sal Silvester, founder and president of 5.12 Solutions Consulting Group and a team consultant and leadership coach. "This is our third website redesign in our 14- year history. It shows how we've matured and focused as an organization."
5.12 Solutions, once primarily focused on experiential team-building, has grown to include long-term client engagements for organizations that want to improve team communication and groom their leaders. "Over the years we've heard from our clients that one-day team building workshops weren't enough to instill lasting behavioral changes. That's why we created long-term team and leadership skill development programs that use technology and coaching to work seamlessly in today's fast paced environment and result in real, lasting learning," added Silvester.
The website also features an online store where management training and coaching professionals may purchase training support tools. All current workplace and management style profiles such as DiSC, The Leadership Circle, and MBTI are available. Also released is 5.12 Solutions' own proprietary Ignite! Leadership Development program based on Sal Silvester's book Ignite! The 4 Essential Rules for Emerging Leaders -- a must-have business leadership book that reached #1 on Amazon's Movers and Shakers list.
Boulder based 5.12 Solutions Consulting Group, Inc. is an organizational development consultancy that specializes in supporting leaders and teams through grounded, real-world practices and techniques. Their longer-term engagements, workshops, and one-on-one coaching are all designed to improve the contribution that teams and leaders make to their organizations. 5.12 Solutions can be reached at 720-442-8935, info(at)512solutions(dot)com or http://www.512solutions.com. Book Sal Silvester as a keynote speaker at your next event and sign up for his team and leadership blog.