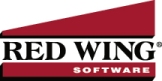 Some farmers aren't ready to complete all of the necessary steps all at once, and using their farm accounting system can help them start small and move into more accurate cost of production analysis
Red Wing, Minnesota (PRWEB) January 22, 2015
All farmers want their operation to be profitable. Better financial management results in better decision making, which leads to more profits. Without good financial data, becoming profitable is nearly impossible. That's why it's so important to set up a good system for tracking financial information. Because the process seems daunting, some farmers simply do not do it. However, farmers who want to be more profitable can take a gradual path to complete accrual accounting and accurate cost of production information. Those who want better financial information can ease into it a step at a time as they are ready, instead of all at once.
"Some farmers aren't ready to complete all of the necessary steps all at once, and using their farm accounting system can help them start small and move into more accurate cost of production analysis," says Red Wing Software President Ken Hilton, "With good farm accounting software and a support team, farmers can set up and use powerful financial tools that result in better decision making."
The right accounting system can allow farmers to start out with the most basic financial information tracking, and move on to the more detailed functions as they are ready. Farmers could use this as a guideline.
1. Step one: Start tracking crop inputs by farm or field.
Tracking each transaction by crop, farm, and/or field helps farmers make the right purchasing decisions, including the use of "what if" scenarios that open the pathways to better business decisions.
2. Step two: Begin tracking harvested inventory.
Tracking the quantities of commodities as they are harvested provides more accurate profitability analysis. Without tracking inventory, accrual accounting cannot really be done.
3. Step three: Start using WIP (Work in Process) accounts for purchased inputs.
Using WIP accounts and doing accrual accounting provides more information and meaningful financial reports by timing the accrual expenses to the inventory harvested.
Rather than avoiding financial information tracking, farmers can use these steps to ease into it as time allows, and be on their way to good financial management.
Red Wing Software, Inc., along with its nationwide network of business partners, offers industry-leading service, as well as training, on-site installation and implementation of the software. Their vision is "Creating the best management software experience."
Red Wing Software, Inc. develops, integrates and supports the accounting and financial management needs of small- to mid-sized businesses, YMCAs, agribusinesses, Non profits, and municipals across North America. For more information on Red Wing Software products, including TurningPoint Accounting, CenterPoint® Accounting, CenterPoint Accounting for Agriculture, CenterPoint Fund Accounting, CenterPoint Payroll, call 1-800-732-9464 or visit https://www.redwingsoftware.com.