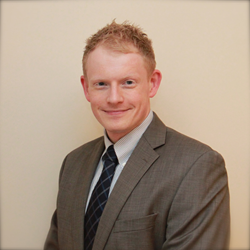 Aurora, COLO USA (PRWEB) January 19, 2015
Today, Graebel Relocation senior vice president global business development George Bates has announced that Simon Mason GMS-T has returned to the organization as its business development vice president in the EMEA region. Based in the London-area, Mason will be responsible for contracting corporate client acquisitions for Graebel Relocation, a management firm that administers full-service relocation, mobility and consultancy services for Global 100 and Fortune 500 companies on six continents.
According to Bates, "With more than ten years of experience in the relocation industry that is complimented with his real-world experience having relocated half a dozen times that have included stints in Australia and the U.S. makes Simon Mason inimitably familiar with the cultural nuances and challenges that are faced by an executive on an overseas assignment. This combined experience is incalculable, when discussing policies and best-practices by country or an industry so that contemporary, effective solutions can be instituted, then realized for the client and for its workforce.
"Simon Mason was employed as our international sales manager for the Chicago, Illinois market from 2008 - 2009. His familiarity with our global Brand's customer-first business approach also causes him to be well-prepared to at once discuss how Graebel Relocation is distinctly focused on delighting our clients and their assignees before and throughout their assignments in 165 countries."
About Graebel Companies, Inc.
Founded in 1950, Graebel Companies is a privately-held global organization that offers the full suite of employee and commercial office relocation, mobility management, workplace and consultative services for the Global 100 and Fortune 500. On-the-ground services are managed in 165 countries on six continents. The world headquarters is located in Aurora, Colorado USA with in-region centers throughout the Americas, APAC and EMEA regions. Known for its industry-first innovations, Graebel holds numerous quality and security credentials, and has earned accolades from its clients and from within its industry for its best-in-practice quality and market intelligence initiatives. To learn more visit: http://www.graebel.com
# # #