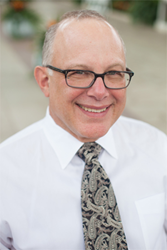 St. Louis, MO (PRWEB) January 16, 2015
Dr. Stephen C. Snitzer now offers residents of St. Louis, MO a groundbreaking treatment to resolve the painful symptoms and effects of gum disease and restore oral health. He is among the one percent of dental professionals in the country certified to offer the LANAP® protocol, an FDA-cleared laser gum treatment, and he is now accepting new patients from St. Louis to experience it. Dr. Snitzer is able to eradicate infection without the invasive scalpel surgery required by traditional methods.
When bacteria build up below the gum line and harden into calculus, irritation and infection begin to erode delicate tissue and create pus-filled pockets. The gums are gradually pulled away from the teeth and supporting bone structures are weakened. Teeth often loosen and may fall out as the disease progresses. While this has a devastating effect on oral health, it has also recently been linked to other serious health complications. Infection below the gums allows bacteria to enter the blood stream. Researchers have recently discovered that same bacteria present elsewhere in the body in conditions such as heart disease, pancreatic cancer and diabetes.
Periodontists in St. Louis, MO typically recommend scalpel surgery to treat gum disease symptoms. The gums are cut and pulled away from the damaged area so bacteria and infection can be cleaned and calculus scraped from the roots of teeth. Sutures hold the gums in place during the healing process, but often the damage to tissues prevents them from reattaching in their original position. In these cases, an individual has the options to suffer the pain associated with gum recession or undergo another invasive oral surgery to correct it.
Dr. Snitzer is qualified to perform the LANAP® protocol, enabling his patients to avoid the pain, bleeding and recession associated with other treatments. He uses the PerioLase® MVP-7™ laser to vaporize infection and bacteria below the gum line. An ultrasonic tool removes calculus, and the laser is used again to cauterize the area and stimulate new tissue growth, which makes it more likely that gums will heal without recession. Healthy tissue is not damaged during this laser gum treatment, and the recovery period is measured in days rather than weeks.
St. Louis, MO residents who would like to learn more about treatment for the symptoms of gum disease can find information on Dr. Snitzer's website.
About the Doctor
Dr. Stephen Snitzer is a periodontist offering personalized dental care for patients in Chesterfield, MO and the St. Louis area. Dr. Snitzer earned his dental degree at the University of Missouri at Kansas City. Following his graduation, he completed a residency in Periodontics at the University of Iowa, where he earned a certificate of specialization in Periodontics and a Master of Science degree. Dr. Snitzer is a member of the American Academy of Periodontology, the American Dental Association, and the International Congress of Oral Implantologists, among others. He also belongs to the one percent of dental professionals currently providing the LANAP® Protocol, the first FDA-cleared laser procedure for gum disease and periodontal treatment. To learn more about Dr. Snitzer and the dental services he provides, visit his website at http://www.stlouisperiodontist.com or make an appointment at (314) 720-8547.