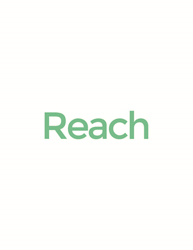 Gallop was developed to help consumers build a better workflow that utilizes data, machine learning and automated algorithmic optimization.
Los Angeles, CA (PRWEB) January 20, 2015
The proximity-based networking app Reach has been selected to launch in alpha with the assistance of prescriptive mobile marketing technology firm Gallop Labs. Reach was selected as one of six startups from over 100 applicants worldwide that bid to work with Toronto-based Gallop Labs in utilizing the developer's growth science technology for apps.
"Gallop was developed to help consumers build a better workflow that utilizes data, machine learning and automated algorithmic optimization," says Reach's co-founder Karl Pawlowicz. "We are very honored and excited to be a part of what is building up to possibly be the next big tech story out of Toronto."
"Reach's commitment to data driven decision making through a focus on measurement and user understanding makes them a perfect match for Gallop's intelligence engine to get more out of each ad dollar while offering deep customer intelligence," says Naeem Lakhani, Co-Founder and Head of Data Science at Gallop Labs.
Gallop, winner of the Facebook Innovation Award for Mobile App Solutions, was just funded with $2 million to help mobile publishers find and monetize valuable users.
Reach will apply Gallop's analytics to their platform to better Reach's ability to target the most ideal audience for its advertising in order to achieve the highest return possible on ad spending. Reach will also utilize Gallop's predictive analytics to analyze behavioral and scientific data related to Reach's users.
"We will have the best available insight on who our consumers are, what features they get the most out of and what our tool may be lacking in order to better inform our product team of possible iterations," says Reach's CEO and co-founder Matt Kaine. "The platform will give us recommendations in real time so that we can improve and develop new app features for our users."
Reach has released a promo video detailing the app's features here.
About Reach
Reach is a proximity-based networking app designed to bring potential connections together face-to-face in real time. By allowing users to choose distance, venue, industry and job title, the app allows individuals to discover and connect with professionals who can best serve their career goals, in an efficient and productive manner. Users can make a connection via phone, email or text, with businesspeople, salespeople, marketers, HR professionals, freelancers, recruiters and entrepreneurs worldwide looking to network whether at conferences, events, cafes or airport lounges. Launched out of beta in October 2014, Reach was developed by Canadian company Big Rock Labs. The app is available for iPhone, iPad and Android platforms. For more information please visit http://www.TheReachApp.com.
About Gallop Labs
Gallop Labs is a prescriptive mobile marketing platform that leverages data science and in-app behavioral analytics to help brands and mobile publishers find and optimize the most valuable users for their applications. Gallop Labs leverages user behavior and segmentation to drive precise targeting that maximizes customer LTV and app monetization. Gallop Labs was recently a winner of the Facebook Innovation Award. Gallop Labs currently has offices in New York City and Toronto. The company was incubated by BNOTIONS, a Facebook Preferred Marketing Developer and Leading Mobile Strategy, Data and Analytics Firm.