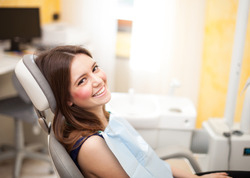 Malverne, New York (PRWEB) January 26, 2015
Steven M. Katz, DMD, MAGD is one of the leading dental health professionals on Long Island. He is committed to patient wellness and believes oral health professionals can truly improve a patient's quality of life. This emphasis on changing lives through effective and advanced dentistry is what makes Dr. Katz's practice a model for other dentists. To educate his peers, Dr. Katz offers lectures on Dental Practice Management so other dentists can use the business model he created as their practice cornerstone.
"We provide comfort, we relieve pain, we take away infection," Dr. Katz said at a lecture last September in front of 2,000 fellow dentists. "We make people look good and feel good."
A Passionate Lecturer on the Responsibilities of Dentists
Dr. Katz shares his practice philosophy with his peers, traveling to dental conferences and meetings to discuss the best treatments and techniques in dentistry. This interaction with fellow dentists improves his approach to the dental health profession and also enhances the practices of other dentists in the process.
A Deep Commitment to Patient Comfort and Individual Care
Dr. Katz works with each patient on an individual basis, focusing on general dental health as well as the patient's own dental care goals. Part of this one-on-one interaction involves treating every patient with deep respect. This level of personal attention is shared by the entire team.
Dr. Katz and his team offer cosmetic treatments to enhance a patient's smile, improving his or her ability to perform well in interviews and interact in social situations. Improved self-esteem greatly impacts a patient's life, changing the patient's perspective on what life has to offer and what they can offer in return.
"We truly make a difference in people's lives," Dr. Katz said.
Using the Latest and Finest Dental Care Technology
In addition to an individual approach to patient care, Dr. Katz's practice uses the latest and most state-of-the-art dental care systems and technologies, including:

The Wand® to administer anesthetic in a pain-free manner
OraVerse® to reduce anesthetic numbness after treatment
The VELscope® for screening and detecting oral cancers
The Cadent iTero™ for precise digital impressions
Soft tissue dental care lasers for fast and effective periodontal care
Safe and accurate digital radiography for detailed x-rays
Dr. Katz's practice is geared toward providing the ultimate patient experience and does not spare anything to enhance patient experience.
A Belief in the Positive Differences We Can Make
"In life, you are only given a limited number of opportunities to truly make a difference in someone else's life," Dr. Katz said. "If you let those opportunities go by, they do not return."
Dr. Katz practices what he preaches. During a previous lecture, he recounted how one of his dental assistants was involved in a terrible accident caused by a drunk driver. The accident resulted in a coma, the loss of a leg, and potential impairment of both of her arms.
Dr. Katz's practice rallied around her given the challenges she faced, and after six months, they were able to purchase her a prosthetic limb, a hand-operated car, and provide generous financial support for her future.
"It's a tremendous responsibility," Dr. Katz said about the dental profession and the need to change lives for the better, "but it's also extremely fulfilling."
About Dr. Steven M. Katz
Dr. Steven M. Katz established his dental practice in 1984 with the goal of improving the health and the lives of patients throughout Long Island. He is a skilled general dentist and oral surgeon, and offers patients different sedation dentistry options to reduce anxiety.
Dr. Katz is a member of the following professional organizations:
American Dental Association
Academy of General Dentistry
Academy of Cosmetic Dentistry
Academy of Hospital Dentists
Academy of Sports Dentistry
Crown Council
Dental Organization for Conscious Sedation
Contact Smiles on Broadway Dental Care
To learn more about the advanced dental care services at the practice, contact Smiles on Broadway Dental Care.
Smiles on Broadway Dental Care
116 Broadway
Malverne, New York 11565
(516) 599-0883
Originally posted by Steven Katz