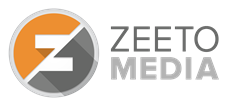 San Diego, CA (PRWEB) January 20, 2015
Digital marketing company Zeeto Media, operator of one of the nation's largest websites for coupons, deals and free samples has decided to split and create two freestanding companies. With such rapid growth and diversification in the last twelve months both co-founders have agreed this will lead to better focus.
The split will allow both companies to grow their two distinct lines of business without competing for resources. Zeeto will continue to be run by Stephan Goss with a focus on continued growth of GetItFree.us and Samples.com. Matthew Marcin will take control of the social media unit, which has exploded in popularity and engagement in recent years. This unit was spun off into a new freestanding company called DapperToast.
Both companies will continue to collaborate on joint client opportunities and take advantage of one another's strengths. Marcin's company looks to leverage their social media resources, challenging the likes of popular sites such as BuzzFeed and Upworthy. Goss and Zeeto will continue to build technology that's purpose is to provide a better user experience to visitors of their websites and create an accountable traffic source for their clients using internal analytic tools that can monitor and track every aspect of the company.
About Zeeto Media:
Zeeto Media is a premium content publisher headquartered in downtown San Diego. Zeeto specializes in unique online advertising programs across web, social, mobile, and email; with a strong focus on performance driven campaigns.
About DapperToast:
DapperToast is a social media publishing company based in downtown San Diego. They curate and produce the most inspiring social content the web has to offer. Their focus will be on rapid growth in order to build out an online publishing empire. DapperToast Inquires: matt(at)dappertoast(dot)com