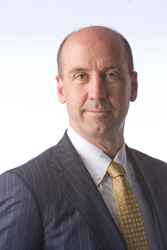 In light of unlearning, ask your broker to identify 5 stocks that will lose money over the next 6 months.
Las Vegas, NV (PRWEB) January 20, 2015
Global futurist Jack Uldrich is a leading expert on helping businesses adapt to change. He travels the world speaking to a wide variety of businesses and organizations primarily on the transformation of finance, health care, agriculture, education, energy, retail and manufacturing.
On Tuesday, January 20th Uldrich will be addressing the Institutional Investor Forum in Deer Valley, UT. The purpose of the meeting is to gather together those "who share the common goal of communicating practical solutions and providing the information that their delegates require in order to succeed in the years to come."
To that end, as keynote speaker, Uldrich will address questions such as, "What might the world of 2020 look like?" and "How will the financial sector change?" More importantly, he will discuss the things that the leaders and workers in the financial industry need to unlearn as rapid shifts in technology constantly change the rules of the game.
The aim of Uldrich's presentation, entitled "Foresight 2020: The Twelve Trends Transforming Tomorrow," is to help forum attendees navigate the decade ahead with an in-depth exploration of ten technological trends that will transform the world of 2020.
Uldrich's latest book, "Foresight 20/20", co-written with fellow futurist Simon Anderson, outlines scenarios that could take place in the very near future. In one of the new chapters, The Future of Banking, Uldrich specifically shares some fascinating insights on the future of banking.
Uldrich says, "By the end of 2014, peer-to-peer lending services had issued $5 billion in loans, and it's estimated that in 2015 the amount lent will more than double to $10 billion. In the spring of the same year, Canada's Royal Bank hired IBM's Watson supercomputer as an engagement advisor to perform customer service; and DBS, a Singapore-based bank, revealed it would be using Watson to provide investing assistance to higher-end clients."
"In late summer," states Uldrich, "Apple unveiled Apple Pay and announced it was teaming up with Target, McDonald's and three major credit card companies to allow consumers to make mobile payments via their smartphones and wearable devices. And then in the fall, PayPal and Dell both announced that they would begin accepting the digital cryptocurrency Bitcoin as a form of payment."
"All of the aforementioned technological advances are in their early stages and will likely grow more influential by the end of the decade. The trends also suggest sweeping change for the banking and financial services industry in the coming years. As Bill Gates once famously said, 'Banking will remain necessary in the future, banks may not.'"
Jack Uldrich's goal is to make certain, regardless of the actual future of banking and financial industries, that institutional investors are prepared to not simply survive the changes, but thrive alongside them.
Parties interested in learning more about Jack Uldrich, his books, his daily blog or his speaking availability are encouraged to visit his website. Media wishing more details about these events or those interested in scheduling an interview with Jack can contact Amy Tomczyk at (651) 343.0660.