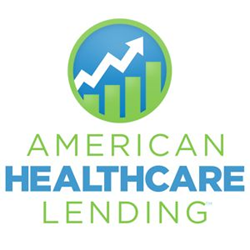 "I can't wait to start my family!"
(PRWEB) January 17, 2015
"American HealthCare Lending" was featured on NewsWatch as part of its monthly Health Watch, which features the latest health related products and services available to consumers. Susan Bridges, a health expert and host of NewsWatch, conducted the review and shared with viewers how they can battle rising healthcare costs.
Total healthcare spending in the United States is expected to reach $4.8 trillion in 2021, up from $2.6 trillion in 2010. As a result, many hard-working Americans are finding it more and more difficult to afford the treatments and procedures they need. Well, American Healthcare Lending says they have a solution to help battle these rising costs.
American HealthCare Lending provides an online service where people can go through a loan inquiry process anywhere on any device. The loan inquiry process only takes one to two minutes, and they can get a decision almost immediately. The entire process is risk free, because users are able to review the loan terms and rates before accepting and affecting their credit. American HealthCare Lending's overall mission is to Make Healthcare Affordable™ for individuals seeking treatment in a variety of healthcare industries.
To learn more, visit http://AmericanHealthCareLending.com today.
About American HealthCare Lending
Based in the "Silicon Slopes" of Salt Lake City, Utah, American HealthCare Lending is the premier non-recourse patient financing company for health systems, physician groups, and other healthcare providers in the bariatric surgery, fertility, cosmetic dentistry, plastic surgery, spine and neurosurgery and behavioral health markets. American HealthCare Lending has pioneered the Financing as a Service™ (FaaS™) model, and offers both patients and providers an easy-to-use online financing solution that can be accessed from the provider's office, at home, or on any mobile device. As one of the true innovators in healthcare financing, American HealthCare Lending's revolutionary financing platform charges the provider no fees per funded loan, offers instant decisions, upfront funding, non-recourse loans up to $100,000, and a team of knowledgeable lending consultants to assist the patient and provider throughout the entire loan process. Over 1,000 provider locations throughout the country offer American HealthCare Lending and hundreds of new providers subscribe to its financing service every quarter.
About NewsWatch
NewsWatch is a weekly 30-minute consumer oriented television show that airs on the History Channel, FYI Network, and ION Network. NewsWatch regularly features top technology products and services, mobile applications for iOS, Android, and Windows devices, unique and beautiful travel destinations around the world, health and medical tips, and entertainment interviews on the show. NewsWatch airs on the History Channel at 6:00 – 6:30 AM ET/PT and on the FYI Network from 7:00 – 7:30 AM ET.
NewsWatch is located in the greater Washington, DC area and has been on air for over 25 years. For more information or to watch the most recent episode, visit http://www.newswatchtv.com/healthwatch.html.