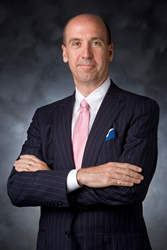 Humility is essential when it comes to embracing the future.
New York, NY (PRWEB) January 26, 2015
When it comes to structural changes, the American Council of Engineering Companies know what they are talking about. When it comes to embracing organizational changes, highly acclaimed global futurist and public speaker Jack Uldrich knows whereof he speaks.
At the ACEC Anniversary Luncheon on January 26th, Uldrich will be delivering his presentation: "The Big AHA: How to Future-proof Your Business." He will be addressing the components of Awareness, Humility and Action (AHA) and the ways in which these three tenants are the foundations to future-proofing the industry of engineering.
Uldrich believes "the Big AHA" to be a sound structure when it comes to preparing for the future.
"In the area of awareness," says Uldrich, "everyone needs to have their eyes open to the pace and scale of the technological trends of tomorrow. Those trends are going to be highly transformative but to many they are terrifying to ponder. Being overwhelmed with change is a perfectly valid response. But if you don't even realize you are overwhelmed to begin with, you are far less likely to make any structural changes that will enhance your organization. Acknowledging where you are is the first step to future-proofing."
"The second step," says Uldrich, "is in yielding to humility." In order to drive this point home, Uldrich frequently asks his listeners about the common yield sign and of the the two colors that appear on that sign. The popular response is yellow and black when the actual colors are white and red. In fact, the yield sign hasn't been yellow and black since 1971. To the majority of his audiences Uldrich says, "Welcome to the future. How many habits and thought patterns were ingrained in you when you were first starting to drive? If those are the patterns you are still operating with, it's probably time to eat a little humble pie and update some of your practices. Humility is essential when it comes to embracing the future."
In addition to the Big AHA, Uldrich also focuses on the technological trends that will impact engineering and the economy in the coming years, most notably 3D Printing and nanotechnology. When it comes to the future of engineering Uldrich says, "business as unusual will become usual."
Parties interested in learning more about Jack Uldrich, his books, his daily blog or his speaking availability are encouraged to visit his website. Media wishing to know more about this event or in scheduling an interview with Jack can contact Amy Tomczyk at (651) 343.0660.