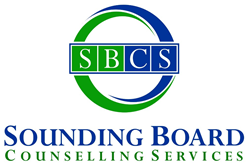 A realistic goal can be more rewarding in the short-term, and help increase confidence for long-term change.
Toronto, Ontario (PRWEB) January 20, 2015
It's only a few weeks into 2015, and many people are finding that their New Year's resolutions are already falling apart. According to Statisticbrain.com, up to 45% of Americans make New Year's resolutions each year, but only 64% have sustained the change by the end of January of the same year. Furthermore, less than 8% maintain the change ongoing (http://www.statisticbrain.com/new-years-resolution-statistics/).
So what are the 8% doing that the other 92% aren't? Likely, they are making SMART resolutions. Here are ways to do the same:
S---Specific---Take a common vague resolution such as "Have a healthier lifestyle". What does it mean? How would one know if they've accomplished such a goal? Break it down to something that is a major priority of a healthy lifestyle, such as eating less sugar, establishing a regular sleep schedule or have a regular exercise routine. Being specific creates focus, and increases the chances for success.
M---Measurable---Is improvement able to be measured? Measurements are a simple way to gauge progress. Many resolutions are subjective (such as "healthier lifestyle") and challenging to measure. Finding ways to measure specific goals (such as amount of sleep, exercise frequency, weight, or number of cigarettes smoked) make them much easier to track.
A---Attainable---Is this goal likely to be accomplished? This is the biggest pitfall for most people when choosing resolutions. It is easy to get trapped by aiming for an outrageous ideal, and then get disappointed when it doesn't happen "fast enough". A realistic goal can be more rewarding in the short-term, and help increase confidence for long-term change.
R---Relevant---How important is this goal? Is it self-motivated or external? The more important a goal is to an individual, the more likely they are to stick with it when inevitable bumps in the road come along. Consider personal values and priorities as a way to check the relevance of a resolution.
T---Time Based---When will the goal begin and what's the target date? A goal without a time stamp can easily lose focus. Many people actually make greater progress with a series of small objectives over a short period than only looking at grand long-term goals. Also, consider timing as a whole. Maybe the first day of the year isn't the best time to dive in to a new goal. For example, if someone has a goal to eat more fresh fruit and vegetables, perhaps summertime when such items are more available (and affordable) would be a good time to start such a goal.
It's important to remember that resolutions are goals, and accomplishing goals often takes a lot of work. Ultimately, it's up to an individual if they want to make a new year's resolution or a goal for change at any time of year. Taking the time to consider the above steps can help ensure a SMART approach to goal setting.
Want help setting attainable goals and live in the Hamilton or Toronto, Ontario area? Visit Sounding Board Counselling Services at http://www.soundingboardonline.com to schedule an appointment with a counsellor.