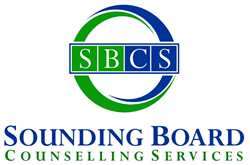 Knowing a partner's love language helps avoid frustration and disappointment.
Toronto, Ontario (PRWEB) January 28, 2015
Don't forget the chocolates and flowers. Women also appreciate dinner at a nice restaurant. Or better yet, be creative and write a poem. Women love that. A traditional approach can never hurt with going for a long walk. However, one could always pull up their sleeves and attempt to clean the house. And with it being Valentine's Day, simple affection or physical intimacy is typically in the cards.
These conventional ideas seem easy enough. There has been a long history where men have used these approaches with the best of intentions. Unfortunately, the simple reality is that none of these conventional ideas or approaches may work. Whether the occasion is Valentine's Day, date night or a weekend getaway, men may be faced with a reaction of disappointment or dissatisfaction.
Why?
First and foremost, men may not know the "Love Language" of their partner.
Sure, guys may think that the name "Love Language" sounds silly and somewhat absurd.
However, this approach is a tool that has been successfully used by couples and marriage counsellors around the world. The concept is simple. Every partner has a preferred love language in which they value. Some women prefer "quality time" that could consist of romantic dinners whereas other women prefer "physical touch" which may involve affection or intimacy. The five love languages are as follows: words of affirmation, acts of service, receiving gifts, quality time and physical touch.
A husband or boyfriend may be baffled or even become upset when their girlfriend or wife do not seem to appreciate the fact that they vacuumed, did the laundry and mopped the floors. These noble "acts of service" may go unacknowledged if their girlfriend or wife prefers a different love language such as receiving a small token gift or a weekend away. The good news for men is that it is just as important for women to know the love language of their partners. Knowing a partner's love language helps avoid frustration and disappointment.
Being unaware of a partner's love language can lead to disastrous results.
According to Gary Chapman PHD who is the author of "The Five Love Languages", "When the euphoric feelings evaporate some time after the wedding and their differences begin to emerge, they often find themselves in conflict. With no positive plan for resolving conflicts, they often find themselves speaking harshly to each other. Harsh words create feelings of hurt, disappointment, and anger. Not only do they feel unloved, but they also begin to resent each other." (http://www.5lovelanguages.com/faqs/love-languages/)
So instead of thinking chocolates, flowers, dinner and a movie, be proactive and further explore the Five Love Languages. One can visit the website http://www.5lovelanguages.com/, read the book or even take the quiz to discover their love language. This may be the best Valentine's Day gift for oneself and for any relationship.