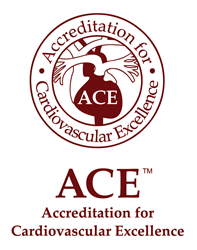 Washington, DC (PRWEB) January 20, 2015
Escape the cold, learn from the experts on national trends in quality cardiovascular care and come visit ACE at three major cardiovascular meetings in Florida in January and February.
Up first is the 2015 Cardiovascular Summit (CV Summit), on January 22-24, 2015, at the Hilton Orlando Bonnet Creek/Waldorf Astoria in Orlando, Florida. The theme of the 2015 CV Summit, "Solutions for Thriving in a Time of Change," is particularly relevant for physicians, nurses, technicians, administrators, and support staff working in the cardiac catheterization laboratory environment. Learn more here.
Ralph G. Brindis, MD, MPH, MACC, FSCAI, Past President of ACC and ACE Vice Chair, will moderate the special session on quality, "Quality and Data: Getting Credit for Doing the Right Thing." Dr. Brindis will also share his insight on appropriate use criteria (AUC) in the cardiac catheterization lab in his presentation, "AUC: How Can We Embed This into Our Work Flow?"
Another chance to visit ACE is at the 2015 ISET meeting, January 31-February 4, 2015, at the Diplomat Hotel in Hollywood, Florida. The 2015 ISET program will cover broad topics in interventional cardiology and vascular medicine, with a focus on best practices and evidence-based care. The "Nurses and Technologists Symposium: Innovations in Cardiac and Vascular Care," on January 31, 2015, will focus on the critical roles these healthcare professionals play in maintaining the highest standards of patient care. Learn more here.
Cardiovascular Research Technologies (CRT) will take place from February 21 - 24, 2015 at the Omni Shoreham hotel in Washington DC. The conference will feature 13 concurrent meetings in six specialty tracks: Coronary, CRT Valve & Structural, CRT Endovascular, Atherosclerosis & Research, Technology & Innovation, and Nurses & Technologists.
Ralph G. Brindis, MD, will moderate and participate in several sessions at CRT. Mary Heisler, RN, BA, ACE Executive Director, will speak and participate as a panelist in the Cardiovascular Professionals' Symposium for Nurses & Technologists. Log on here.
Be sure to follow ACE's meeting coverage on Twitter (@ACE_CVEXCEL) and stop by the ACE booth at each meeting for the most current information on quality sessions. See you there!
About Accreditation for Cardiovascular Excellence (ACE)
ACE is the global leader in accreditation and external quality review services for all catheter-based cardiovascular procedures. ACE, an independent organization sponsored by the Society for Cardiovascular Angiography and Interventions (SCAI) and the American College of Cardiology Foundation (ACCF), offers independent evaluation and monitoring of facilities that provide cardiovascular care. By reviewing facility and operator performance and comparing clinical decision-making to nationally accepted best practices, ACE quality review and accreditation services play a critical role in continuous quality improvement programs. Join us. Let us exceed your expectations and provide a free consultation. Contact ACE at info(at)cvexcel(dot)org or call our office at 202.657.6859 or visit our website at http://www.cvexcel.org.