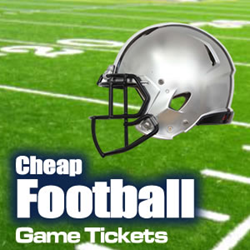 Not only does TicketsCheapest.com offer low Superbowl ticket prices, their new report helps buyers understand how prices they may see fit in current high or low trends so they can save even more money.
Phoenix, AZ (PRWEB) January 19, 2015
With Superbowl tickets past the initial post conference games big push, people looking to buy Superbowl tickets may be in luck. Tickets may have hit a relative high near the end of the Patriots game and now show signs of price easing. TicketsCheapest.com began its Superbowl Ticket Report this week. People may not realize that tickets for the Superbowl move up and down similar to the stock market. The cheapest Superbowl tickets are likely found at TicketsCheapest.com. But even finding cheap Superbowl tickets fails to give prospective on the overall market. Imagine that TicketsCheapest.com offers a lower commission than anyone else on a stock, and tomorrow it will still be comparatively cheapest, but tomorrow the stock might be up or down by 15% or more which may be more important in cases of larger moves. The Superbowl Tickets report updates several time per day, to give people a feel for the momentum of the Superbowl ticket price market. Find it at the bottom of the TicketsCheapest.com main page.
Over the past week the cheapest Superbowl tickets rose near $2000 each and fell to a low of $1561. As of the time of this press release the lowest priced Superbowl upper level seats cost $1527. Lower level cheap tickets dropped from a high around mid week high of around $2700 to below $2100 before ticking back to $2179 and back down to $2035.
While the big game February 1 quickly approaches, fans still have time to buy tickets. Many last minute Superbowl tickets may be purchased with a pick up near University Of Phoenix option, meaning tickets for the football game may be picked up in person with more than enough time to see the game. With the 125% ticket guarantee of authenticity and guaranteed admission to the game fans need not be concerned with nervousness about validity of tickets or that no one will meet them to deliver tickets. Buying tickets on the street before a show has become a gamble, inviting fraud resulting in both losing money and not seeing the game. Play it safe and buy last minute tickets from a trusted source owned by company with a long standing excellent history with the BBB.
Just because many tickets for good seats at sold out games cost a fair amount of money, it does not mean that one needs to overpay needless extra cash in addition. TicketsCheapest.com provides a site where people usually find the best prices for sold out tickets and premium seats. History indicates fans pay less by using TicketsCheapest.com vs. Stubhub when looking for cheap football game tickets. Why not sit in the exact same seats for less and use the extra money for a tailgating feast? Call 855 805 5266 for personal telephone service.
About Financial Firebird and Tickets Cheapest
The site to buy Cheap Tickets online and its sister sites, including the site to purchase Broadway tickets or tickets for Broadway tours, all geared for the consumers looking for low prices, are affiliated with the Financial Firebird Corporation Travel Group. Financial Firebird Corporation, established in 2000 and a proud BBB member. These sites for consumers to buy tickets online operate in the resale market and maintain no relationship with the venues or performers. The resale ticket market allows consumers access to popular events once the box office has sold out or to buy premium seats when the venue no longer offers any inventory. Within the group of these secondary market ticket services the Financial Firebird owned ticket sites offer lower prices than competitors. Find the site at TicketsCheapest.com.