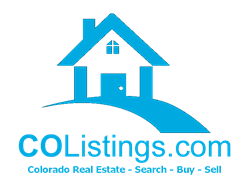 We are excited to share our good fortune and growth with agents that hold the same level of esteem for their clients as we do
Denver, CO (PRWEB) January 21, 2015
COListings, Inc. announced a profit sharing program today for new and current members of its real estate team. The program is based on the philosophy that agents contributing to the success of the firm should be treated to a percentage of the increased revenue provided by those team members.
COListings, Inc. a Colorado real estate company, has been looking for ways to differentiate itself from other Colorado real estate firms, and this is one example of the way they are doing business differently.
The profit sharing program is a point-based system in which new agents are awarded points upon signing with the company, and then have many opportunities to increase points based on their level of sales, positive client reviews and referrals, and loyalty. COListings will share profits with agents quarterly and/or annually.
"We are excited to share our good fortune and growth with agents that hold the same level of esteem for their clients as we do," says Artie Manfredi, Realtor and CEO of COListings. "This program is the first step toward making agents feel appreciated by their office, and it provides them another reason to increase productivity and treat their clients with a higher level of service and integrity."
The profit sharing program went into effect in January of 2015, and is available to all new agents and teams who sign on with the company moving forward. Any agents interested in joining the firm can find additional information here: Join Our Team, along with information about the firm's founders and business practices.
# # #
About COListings, Inc.
COListings, Inc. is locally-owned and operated residential real estate firm that believes in simplifying the real estate sales and buying process. Their goal is to serve their clients, agents, and the public efficiently and with precision by breakthroughs in innovation and education, while being stewards for the industry, their company and local communities. The firm created a new platform for searching for, buying, and selling real estate that is updated every 15 minutes with the most recent listings from multiple MLSs across Colorado's front range.
http://COListings.com – Colorado Real Estate – Search. Buy. Sell.